MHSN Welcomes The Coast Guard
Nov 1, 2022
To mark the first day of November, a special visit was paid to Middletown High School North. The U.S. Coast Guard, founded in 1790, gave us the pleasure of providing the students and staff with insight on their dedicated work and missions.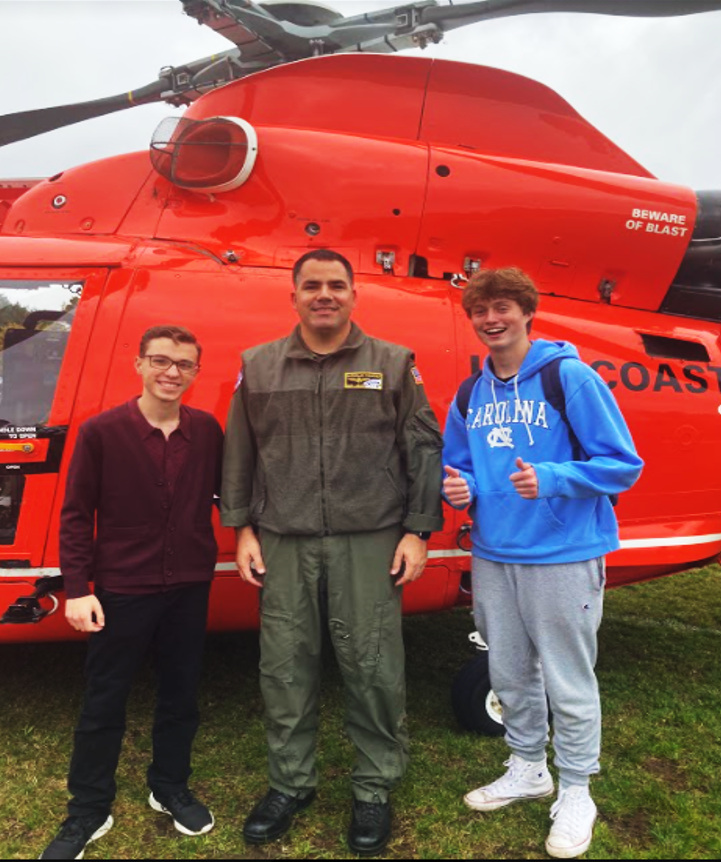 A rally of students attended with eagerness, their cameras out upon arrival. The Coast Guard landed in a helicopter on the lush green grass of High School North's soccer field near the bubble. After their descent, they introduced themselves as commander, co-pilot and avionics electrician. They informed students that they typically see approximately 250 search and rescue cases a year based out in Atlantic City. They also do an airborne intercept mission covering the airspace above Washington, D.C. and the surrounding area, which is the most restricted area in the U.S. 
The crew allowed students to ask various questions and afforded them the opportunity of sitting inside the craft. They were on school grounds for a little over an hour. The event was orchestrated by staff member Mr. Peter Milnes, who has also had previous experience in the Coast Guard. 
Commander Nick Ramirez has been in the Coast Guard for 18 and a half years. When asked about his feelings in serving in this work force he replied, "It is rewarding and a little bit different from the other military services. It is more of helping people up in the air rather than being in the actual warzone. Ultimately, it was something I decided to pursue and I went into the academy thinking this is a blessed opportunity to be able to fly and it is kind of a dream I get to live being able to help in some type of way."
For anyone inquiring in this work field, here is a link for doing so:
Spin 'em up! Awesome visit by Coast Guard Air Station Atlantic City for High School North Aviation & Aerospace classes! Bravo Zulu! @USCGLANTAREA @USCG @Mr_KCullen @MTPSpride #militarycareers #coastguard #aviationjobs #aerospacecareers pic.twitter.com/YO1Yk7fGgx

— Pete Milnes (@MisterMilnes) November 1, 2022