Thank You Dr. Patricia Vari-Cartier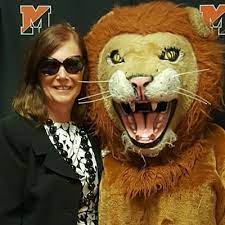 The 2022-23 Middletown High School North school year will have a different feel this September as long time principal Dr. Patricia Vari-Cartier will be accepting a new position within the district.  Dr. Cartier who has been the Lions' principal since the 2006 school year will now serve as the Secondary Programs Principal for the entire Middletown Township Public School District.
According to Middletown Superintendent Mary Ellen Walker's community letter from July 14, 2022, "In this position, Dr. Cartier will have the ability to positively impact all district students including those at Middletown High School North. She will also have the opportunity to advance several important district initiatives, such as increasing work-based learning opportunities, expanding the district's CTE program and establishing additional transition programs for high school students."
Dr. Cartier's contributions to Middletown North will not be forgotten as the student body loved her amazing school spirit, passion and dedication to all of those that wear orange and black.  Whether it was pumping up the crowd during the Friday night football games, attending school plays, serving as a referee during the faculty basketball games, conducting monthly meetings with students to hear their concerns to make MHSN better or just the simple hello in the hallway, Dr. Cartier was always present and actively involved.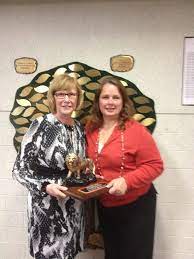 In 2013, the Middletown High School North Booster Club awarded the Lions Pride Award to Principal Dr. Cartier.  She had an amazing rapport with the entire Middletown community, including students, parents, faculty members and administrators.  Her devotion and endless hours at MHSN did not go unnoticed.  Dr. Cartier placed a strong emphasis on academic excellence, school pride and a true sense of unity.
For nearly 16 school years, Dr. Cartier had a significant impact on the culture and identity of Middletown North High School.  She always believed in making a positive impact on the student body, while also teaching life lessons.  
During her graduation speech to the MHSN class of 2016, Dr. Cartier reminded the senior class that the most important way to build strong relationships is through face-to-face communication. 
"Nothing is more important to our overall well-being than up-close personal relationships with other people. Keep in mind that a handshake, a hug or a face-to-face smile speaks volumes and will not cost you any of your data or minutes."
These simple moments of perspective are the building blocks of success for the future of all Middletown students. Middletown High School North will miss Dr. Cartier and we wish her well in her new position within the district.