MTPS Board of Education Adopts School Safety Measures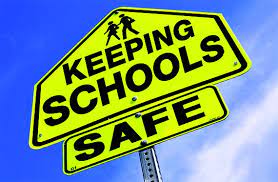 MTPS Pride Newsletter #112 (June 3, 2022)
At the May 31 Workshop/Voting Meeting the Board of Education ratified an agreement with the Township of Middletown to assign officers to each district school for the remainder of the current academic year.
The agreement also includes a statement of intent to finalize the terms of an arrangement for the 2022-23 academic year that would result in the assignment of a Class III special law enforcement officer to each district school.
MTPS Board of Education and Mayor Perry Comment on School Safety Measures (5.31.22)
For more information, please review the May 31 letter of intent, and hear comments from Board of Education President Frank Capone, Superintendent of Schools Mary Ellen Walker, and Middletown Township Mayor Tony Perry in the video.