Bottle Collection for the MHSN Greenhouse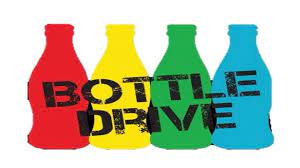 A message from Mr. Tim Heaney and Mr. Randy Kalman:
We hope everyone has a great Memorial Day weekend.  If you are not aware, we have been working all year on a heat sink in the greenhouse.  The time has come where we could use your help!  We are collecting glass bottles (with the cork or screw top).  Wine bottles will work really well and we really can't have enough as the space we are filling will hold thousands.  We will be using other items to fill in the gaps.  The bottles will be half filled with water and be placed in the heat sink to hold heat during the day that will radiate out at night, thus moderating the temperature in the greenhouse and hopefully accomplishing our main goal of extending the growing season.  If you could bring any bottles you may have to the greenhouse on Tuesday morning (May 31, 2022) shortly before school starts, we will be there to collect them.  We do have some corks that have already been donated so if you have bottles without the tops that will work also.  Thank you in advance for any who are able to contribute to our cause!
THANK YOU!