Italian Honor Society Lending a Hand to the Backpack Crew Collection
Ciao a tutti!
The Italian Honor Society is helping the Backpack Crew collect food and toiletries for kids and families in need here in Middletown. According to the Backpack Crew website, "We believe there is enough to go around! Our mission is to provide children with food on the weekends when they do not have their school lunch to rely on. Spreading awareness about childhood hunger and inspiring others to start their own programs are also our goals! We also believe that everybody needs a helping hand at some point in our journey of life. There is nothing wrong or shameful in asking for help. Tomorrow it could be you needing a helping hand! Whether it be time, money, food, spreading awareness or a kind word- we all need to do what we can!"
Grazie mille!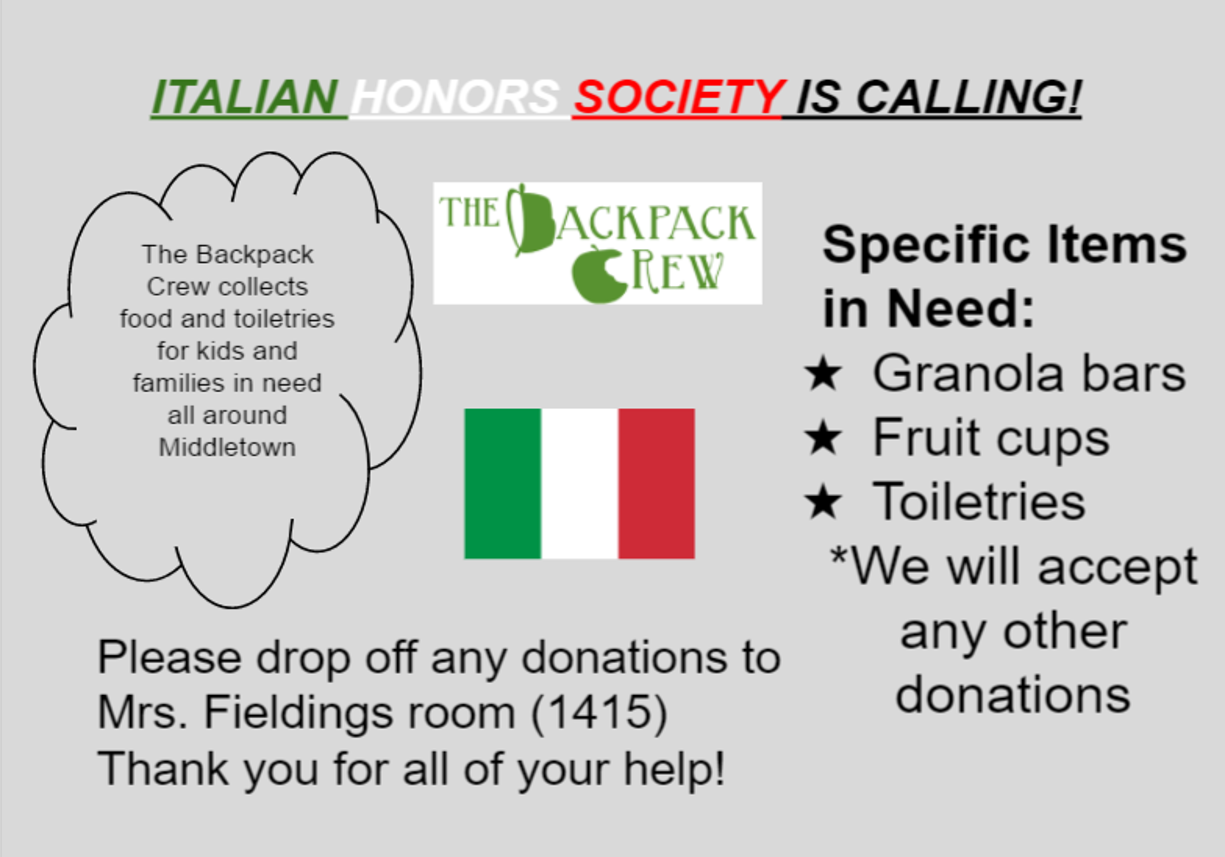 Any donations are greatly appreciated and can be brought to Room 1415.