MHSN French National Honors Society is Hosting Holiday Fundraiser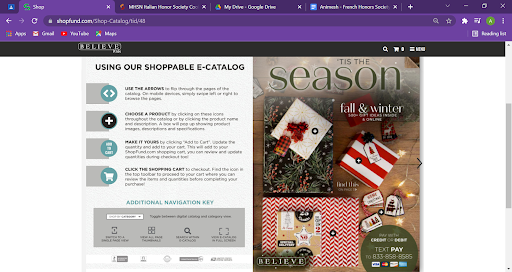 Bonjour mes amis!
The French National Honors Society is hosting a fundraiser for the upcoming holidays. If anyone is interested in purchasing gifts for their families and friends, follow the instructions below to buy some holiday gifts and help support Middletown High School North. Merci!
Visit

www.shopfund.com

and click on "Shop Now"

Type in a French National Honors Society member's code: ___________ and your email address (for order confirmation)

Scan the brochure or click on the different categories to view all the items available.

Place your order (Orders for $75 ship free).
If you don't have/know their student code, click "No Student Code? Click Here" and type in Middletown High School North in the School or Group category and type in the student's name.
If you have any questions, please contact Mme. Diane Jones via email [email protected]