Middletown North Teacher Spotlight: Tim St. Clair
This month's Middletown High School North Teacher Spotlight focuses on Chemistry teacher Mr. Tim St. Clair.  Teaching for 17 years at Middletown High School North, Mr. St. Clair's love for science and education is a big reason why he enjoys coming to work everyday.
Mr. St. Clair's  path to education was not the traditional one, even though both his mother and father were educators.  "My first job after college was working at a textile plant.  After a year of working there, I was put on the night shift from 4 pm to 2 am.  Once a week during the night shift, I worked as a substitute teacher at my old high school and then I went straight to the textile plant" said St. Clair. Eventually after substitute teaching, Mr. St. Clair realized his calling was in education and focused on trying to obtain a teaching position.
Since that career shift, Mr. St. Clair believes that this was the best decision he has made.  Mr. St. Clair loves the fact that each year he has the ability to form new relationships with the students and build on existing bonds.  "I love being able to watch students grow throughout their high school careers beyond my class.  I love walking around the gym while kids are getting ready to graduate at Monmouth and have conversations with so many of my kids" said St. Clair.
Mr. St. Clair has been a Middletown High School North favorite because of his calm and funny personality to blend with his passion for science and helping students.  Mr. St. Clair also shared some fun or unique facts that maybe his students have not realized.  Mr. St. Clair was the "Royal Rooster," the mascot for The University of Scranton basketball teams. Another story that Mr. St. Clair shared was that during virtual learning in 2020, he saved his son from choking.  "I was lucky to be home while my son was eating lunch.  He started choking on a cinnamon bun and I was able to save his life while performing the Heimlich Maneuver.  Coincidentally, my father saved my life in the same fashion 20 years ago.  It must be a family thing" said St. Clair.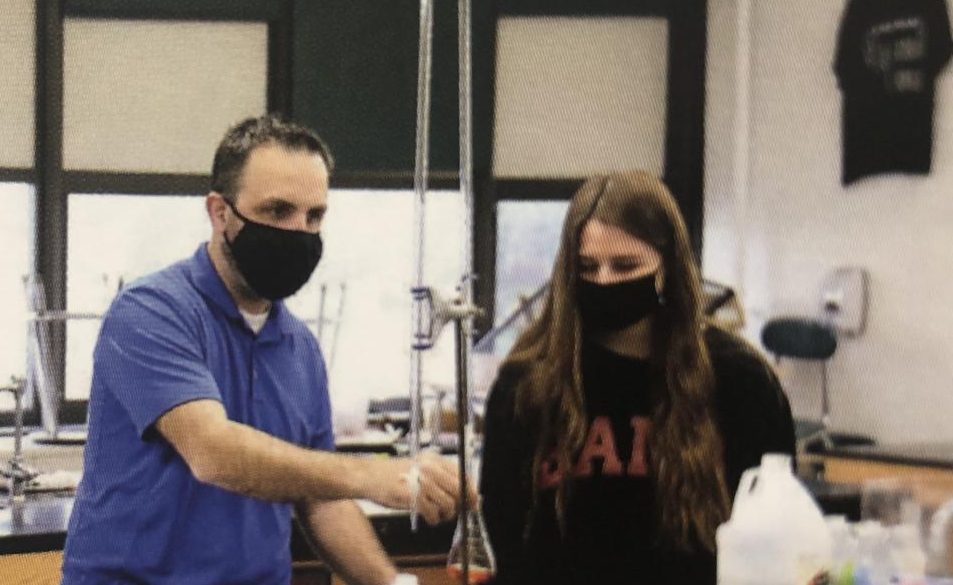 Besides teaching Mr. St. Clair has been a Middletown Little League baseball coach for 12 years.  He has coached several of his current students, which according to Mr. St. Clair is such a fun thing.   "To teach kids who have either played for me, or against my teams, or are friends with my son who is a junior at South is really neat."  Mr. St. Clair has been a lifelong New York Mets fan and loves to talk baseball with his students after instruction is complete.
Mr. St. Clair is a true model for the Middletown High School North community and we are fortunate to have such a dedicated educator that makes a difference for all of his students.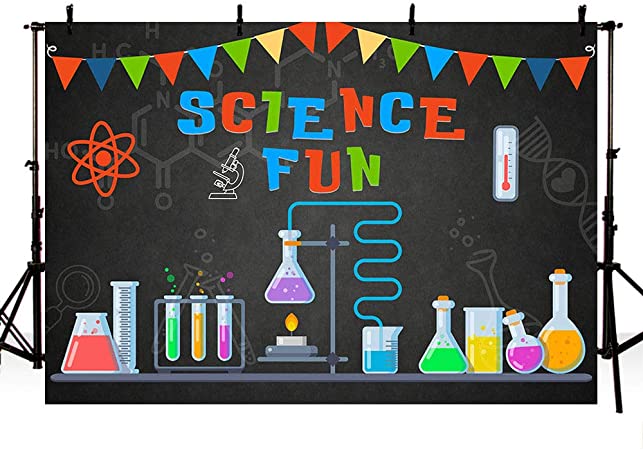 Science Fun Photo via MEHOFOTO