PSAT/NMSQT Testing Set for October 13 at Middletown North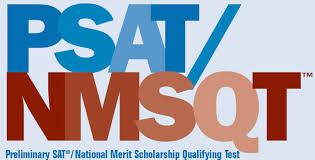 On Wednesday, October 13th, all 10th and 11th grade students will be taking the PSAT/NMSQT at Middletown High School North.  This test will be administered in person only.  There will be no make-up date for the PSAT. This test is open to Middletown High School North sophomores and juniors.
All 10th and 11th graders will be reporting directly to their PSAT testing site on time on October 13 (7:25 am) with pencils and a calculator (graphing, scientific or 4 function). Students must be wearing approved face coverings at all times during the exam. Testing begins at 7:25 am sharp! MHSN will not be providing calculators to any student for the PSAT. Student room assignments for PSAT will be posted outside of Guidance one week prior to the test.
Schedule for October 13:
Testing   (Grades 10/11)   7:25-11:34
9th Grade Activities          7:25 -11:04
12th graders who can provide their own transportation to school can arrive at school on a delayed opening and report directly to lunch. Attendance will be taken in all afternoon classes. 
Lunch (Grades 9/12)       11:08 – 11:34
Lunch (Grades 10/11)      11:38 – 12:04
Block 1        12:08 – 12:33 (25 mins)
Block 2        12:37 – 1:03 (26 mins)
Block 5         1:07 – 1:32 (25 mins)
Block 6         1:36 – 2:02 (26 mins)