Middletown High School North Graduation Set for June 18
The Middletown High School North Senior Class of 2021 has seen the impact of the Covid-19 pandemic that has altered the last two school years in a unique way.
The closing of school during their junior year, including the suspension of sports and co-curricular programs could have been a moment for these seniors to fail.  However, the class of 2021 has shown a great sense of perseverance in returning to full day instruction.  The athletic programs have hit the field with a purpose including the track program and baseball program being recognized as one of the best in the Shore Conference.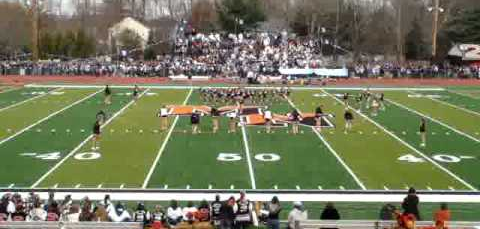 The 2020-2021 school year saw a return to normalcy "in some capacity" which included sporting events, concerts, senior activities, fundraisers and most importantly, The 2021 Graduation Ceremony. 
On June 18, 2021, the Middletown High School North Class of 2021 will have their moment to be recognized and celebrated in front of family members at Arnie Truex Stadium at 11:00 am.  Unlike, the 2020 ceremony that was split into multiple ceremonies, the 2021 ceremony will be honoring the entire senior class.