Middletown North Faculty Spotlight: Dr. James Falco
This month's Lion's Roar Faculty Spotlight recognizes Middletown High School North Assistant Principal Dr. James Falco.  Dr. Falco has been working at Middletown North for four years and is considered by many to be a friendly and positive influence on the student body.  Dr. Falco has been viewed by students and faculty as an assistant principal who wants to see everyone work together and succeed. During a challenging time in which COVID-19 altered the regular routine of a traditional school year, Dr. Falco has been a calming presence.  In the past year, Dr. Falco has focused on supporting the social-emotional well-being of our students and staff.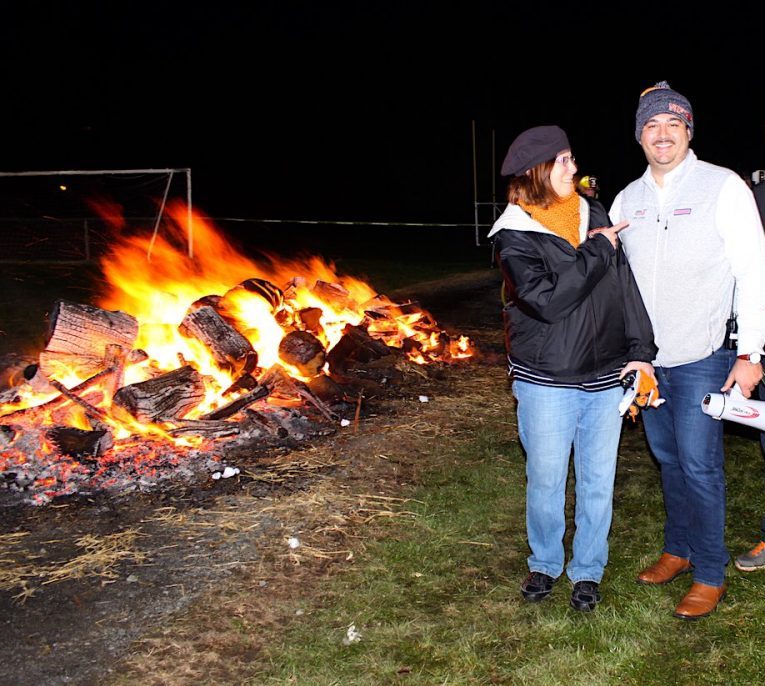 He has promoted teamwork and always goes out of his way to help anyone who turns to him for advice or assistance. Middletown High School North Social Studies teacher Jon Scala reflected on his early encounters with Dr. Falco.  ¨When I first met Dr. Falco, I was preparing for the Fall bonfire and here was an administrator in a suit and dress shoes moving pallets of wood in the mud.  Having no regard for what was happening to his clothing, Dr. Falco was more focused on giving our students the opportunity to have a great night.  He literally helped me move a ton of firewood, hay and pallets for the Fire Department to burn.  His positive attitude and desire to put the students' needs ahead of his own was evident from the start.¨
As a former social studies teacher, Dr. Falco always loves to contribute teachable moments to Middletown High School North.  Teacher development has become a tremendous passion that inspires Dr. Falco. He attributes this passion to both of his parents that always instilled in him a deep appreciation and passion for learning.  ¨I'll always be a Social Studies teacher at heart, but as an assistant principal/adjunct professor, I'm fortunate to have the opportunity to learn with teacher candidates and teacher leaders both in Middletown and across Monmouth County.¨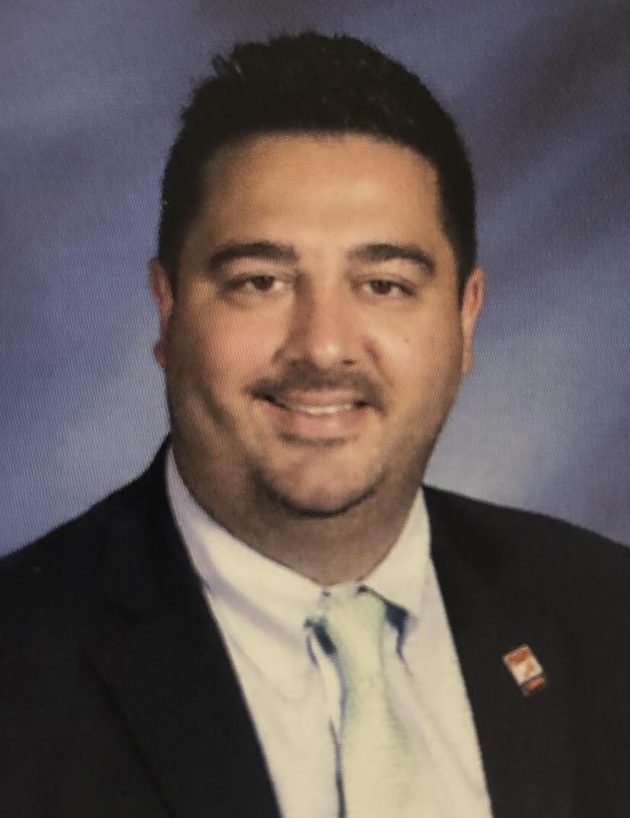 Dr. Falco is a former Shore Regional and University of Delaware graduate who has now made Middletown High School North his home.  Frequently attending sporting events, school plays and co-curricular activities, the Middletown North students appreciate him taking the time to show his support.  His strong bond with the students is obvious and Dr. Falco takes great pride in seeing the successful paths that the MHSN students pursue.  ¨It's an incredibly special feeling to watch students walk across the stage at their high school graduation after 13 years of hard work and sacrifice. We all feel a tremendous sense of pride when they return or reach out to share the amazing things they've accomplished after receiving their diploma. To support them in their journey, sometimes only for an instance, has and will always be the most profound and rewarding part of my job as an educator. ¨
We asked Dr. Falco to share some insight about life outside of Middletown High School North and here are five questions we were able to have answered:
What do you enjoy doing outside of school?
I love to spend time with my family and friends.  I also like to build things and design furniture.
What is your favorite food?
My last meal on earth (HANDS DOWN) would be a Peanut Butter and Jelly (Grape) sandwich on potato bread with a side of sour cream and onion chips!
What is your favorite type of music?
Anything from the 1980's.  That was a great decade of music.
What is your greatest accomplishment or something you are most proud of?
Dad is the best title I'll ever hold. Having a beautiful and healthy family and that is what I cherish the most.
What is your favorite football team?
My favorite NFL team is the New York Jets
Dr. Falco, we are so lucky to have you at Middletown High School North.  Thank you for everything you do for our student body!