Middletown North Teacher Spotlight: Ray Convey
Ray Convey Teacher Spotlight
This month's Middletown High School North Teacher Spotlight focuses on Physical Education teacher and Varsity Track & Field Head Coach, Mr. Ray Convey.  Teaching for 19 years at Middletown High School North, Coach Convey's passion for helping kids and love for sports has not wavered.  
Coach Convey still gets great satisfaction in watching students come in as freshmen and seeing their physical progress and growth by the time they graduate.  "The most rewarding part of my job is seeing kids learn and improve," Convey said.
After being a very successful athlete participating in various sports at Manalapan High School from 1992-1996, Coach Convey attended The College of New Jersey. Ironically, Coach Convey almost chose a different path while attending TCNJ.  
"When I first went to college, I studied business and history education.  My love for sports and helping people is why I decided to study health and physical education."
  Since being hired in 2003, Coach Convey has been heavily invested in coaching multiple sports at Middletown High School North including the following: soccer, football, basketball, indoor track and outdoor track.  Coach Convey has also played a major role in developing the curriculum currently implemented by the Physical Education Department.
Although the COVID-19 pandemic has limited and transformed the way Physical Education is taught, Coach Convey has found unique ways to continue to teach.  Coach Convey and the Physical Education staff have implemented activities to promote physical activity, while also practicing social distancing and proper safety protocols.  When asked, Coach Convey identified the current changes and limitations to the Physical Education curriculum, but is optimistic that normalcy is on the horizon.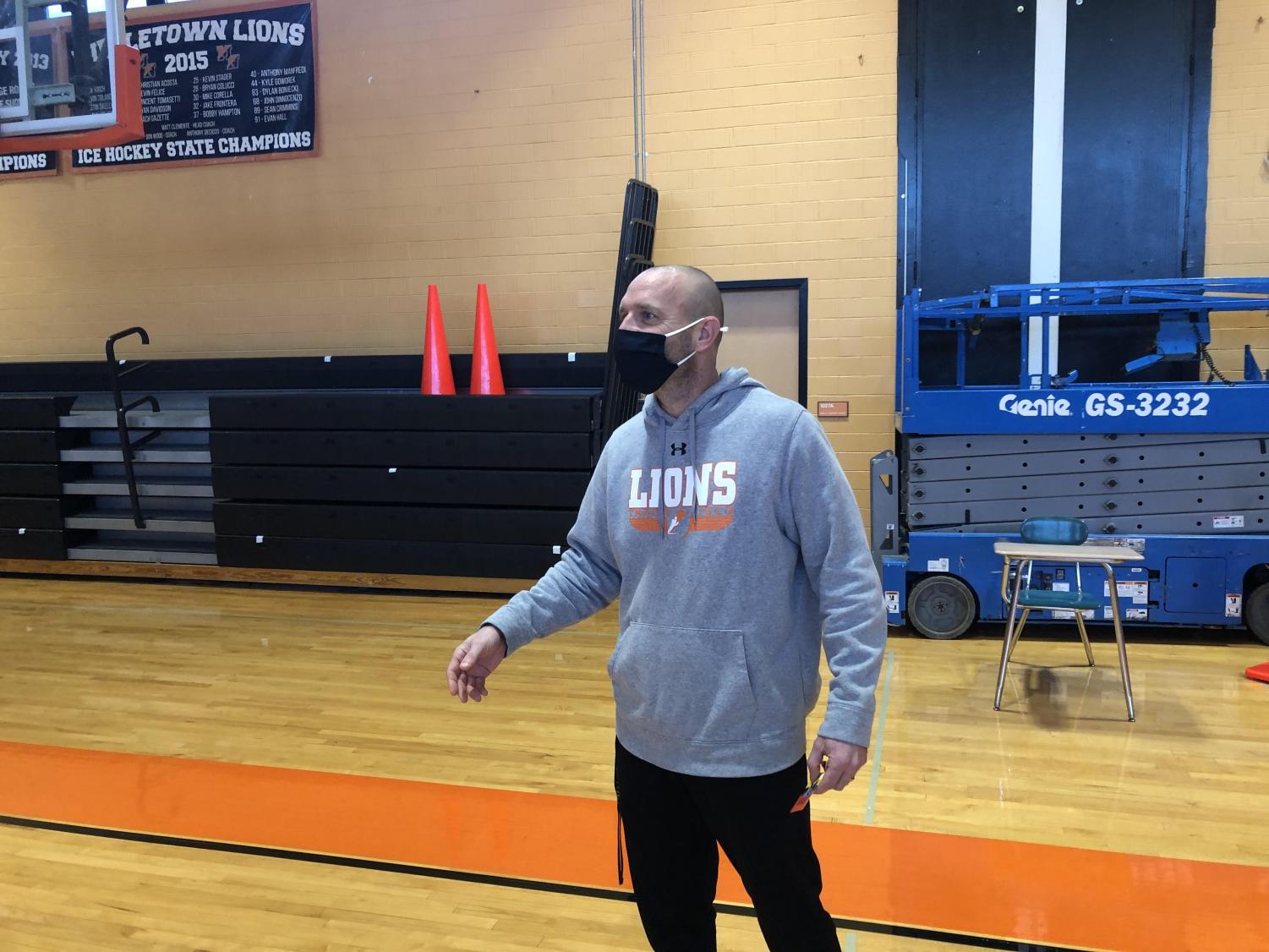 Coach Convey stated, "Currently, it's been very difficult not being able to do my job to the fullest. I'm very much looking forward to getting back to a normal school day."
Coach Convey misses the normalcy of the school day and track season.  He believes that sports allow people to distract themselves from the issues in everyday life, including the current pandemic.  This desire to promote sports has led Coach Convey to be recognized as one of the most successful Track and Field coaches in the Shore Conference. Since 2006, the Middletown High School North Lion's Indoor and Outdoor Track programs have been two of the most highly competitive in the state of New Jersey.  This includes his programs capturing the 2014 Central Jersey Group 3 Indoor and Outdoor New Jersey State Championship Titles.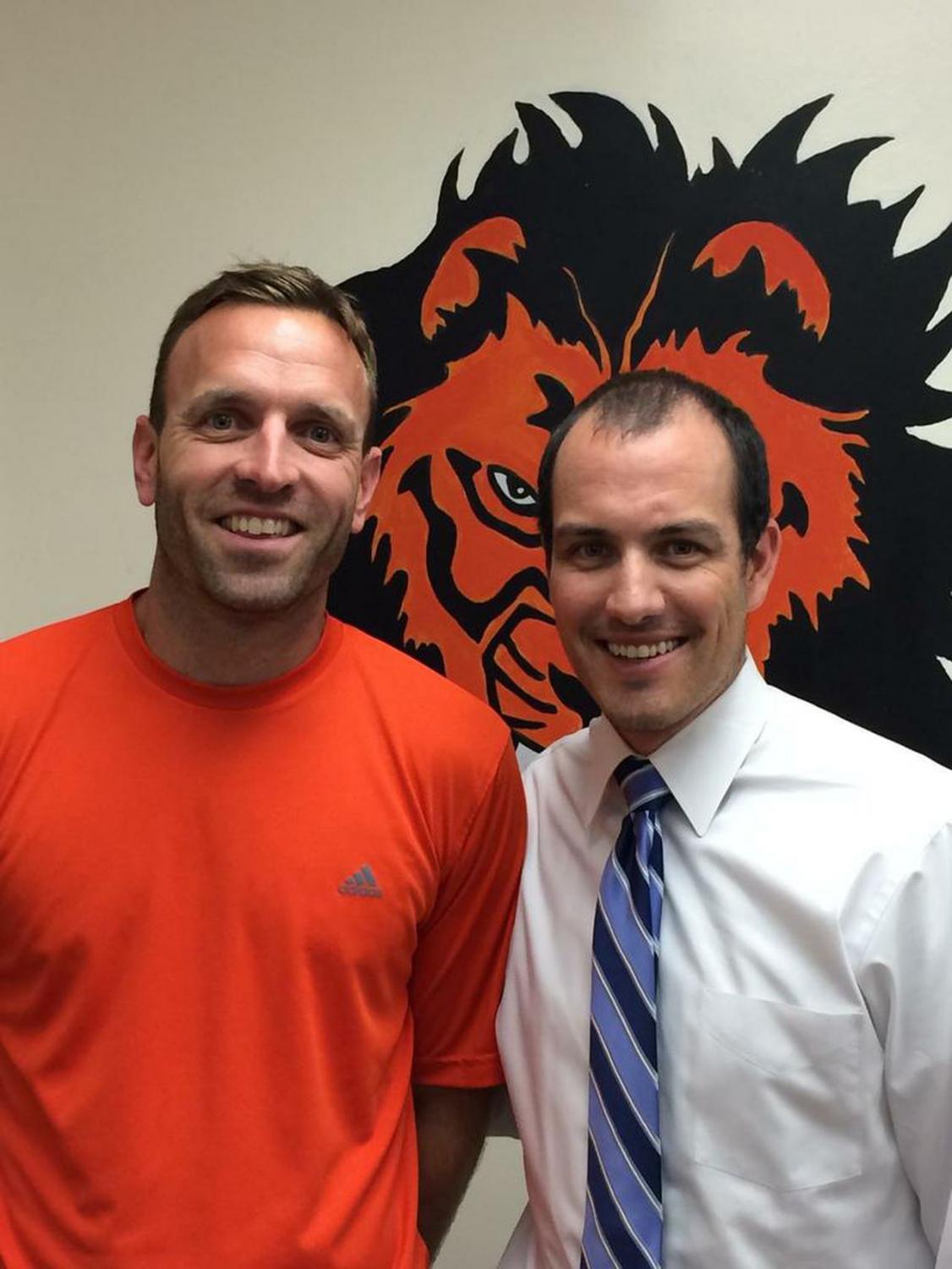 Coach Convey has been a wonderful educator, coach and mentor over his 19 years at Middletown High School North.  Coach Convey has many great memories over the years, including the relationships built, friendships made and successes of his program.  Ironically, one of Coach Convey's most vivid memories of MHSN was during his high school days playing against the A-North rival. 
"During my senior year at Manalapan High School, we lost to Middletown North's basketball and football teams in the NJSIAA Sectional Playoffs.  The Manalapan football and basketball teams that I played on were both the #1 seed in the playoffs during those seasons. Middletown North went on to win the NJSIAA Sectional Championship in both sports."  
Middletown High School North is fortunate to have such an amazing role model leading our students.  Thank you Coach Convey for everything you do for our student body at Middletown High School North.
https://www.nj.com/highschoolsports/article/boys-track-and-field-brock-silvestri-and-ray-convey-of-middletown-north-are-the-state-co-coaches-of-the-year-for-2014/