Middletown North Teacher Spotlight: Mrs. Cheryl Krol
This month, the 2021 Faculty Spotlight features Middletown High School North Social Studies Special Education teacher, Mrs. Cheryl Krol. The Lion's Roar staff interviewed Mrs. Krol to learn more about her experiences at High School North. 
In her own words, she aims to keep "motivating students to love learning and being in school." After working at North for 14 years, Mrs. Krol is highly respected and well-known amongst staff and students for her charismatic attitude.  She takes the time in order to get to know her students individually and develops meaningful relationships with each of them.
Learning history in school awards students the enablement to develop a better understanding of historical events and trends, and it leads students to have a much greater appreciation for current events today.  Mrs. Krol's favorite topic to teach is U.S. History II.  She shared with The Lion's Roar staff what led her to pursue a career in education:
"Education was something my parents always emphasized growing up. I always loved going to school and learning. School was always a fun place to be. After having some great teachers throughout my school years, I wanted to be that teacher for other kids. I also was able to use my love of sports and become a softball coach when I first started teaching."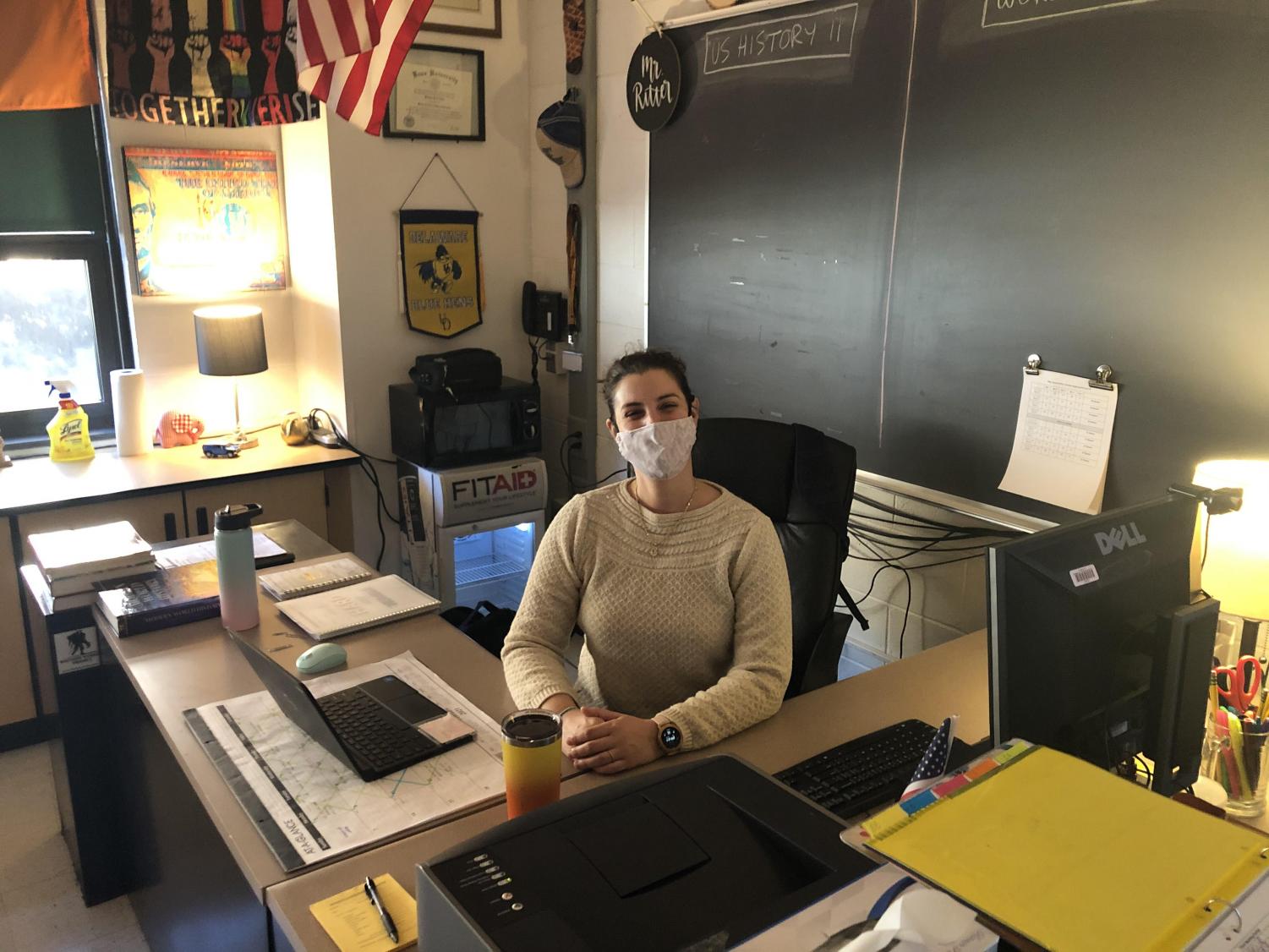 While there are many challenges faced in a career of education, there are a variety of rewarding experiences as well. Mrs. Krol personally feels that "when students have fun and enjoy an activity in class it gives a great meaning and purpose to what I do." 
Apart from this, Mrs. Krol shared some fun facts about herself, including the following: she "will scream like a maniac on any ride (including kiddie coasters) and cried when Olaf disappeared in Frozen II." 
If you're lucky enough to be a student in Mrs. Krol's class, you will not only learn a lot about history but you will come to appreciate the importance of becoming a lifelong learner.