Middletown North Key Club & NHS Team Up for Food Drive
The Middletown High School North Key Club and National Honors Society are teaming up to help support the Calico Food Pantry (http://monmouthcog.org/calico-cat-cupboard–pantry.html) located on Kings Highway in Middletown.  They help feed hundreds of Middletown families each month with donations provided by the community.  They have created a list of items that are currently in short supply:
ketchup

mustard

mayonnaise

salad dressing

yogurt

cookies 

jelly
Large donation boxes are located in the foyer by the main office and students will be collecting outside of Middletown High School North each afternoon all next week (February 1-5). Please consider donating these main items in helping support Middletown families in need.  If you would like to donate any other additional items, Calico Cat pantry has designated drop off dates.  The Cupboard is always in need of clean, attractive and up to date clothing, curtains, drapes, sheets, blankets and towels; cookware and flatware; working small appliances and lamps; dishes and glassware.
The Pantry provides emergency food, personal care and cleaning products to those in need. The Pantry always needs non-perishable food items, and non-food items that cannot be purchased with Food Stamps: Infant/toddler diapers, toilet paper, deodorant, soap, shampoo, toothpaste, toothbrushes, laundry and dish detergent, all purpose cleaners and paper towels.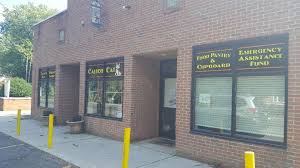 Donations by cash or check are gratefully accepted. Make checks payable to The Community Outreach Group, Inc.  Write on the memo line: Pantry and/or Cupboard.
DUE TO COVID-19 THE CUPBOARD & PANTRY WILL HAVE REVISED HOURS. 
IT IS NOW OPEN WEDNESDAYS FROM 9:30AM – 11:30PM.
​
Call Pantry Coordinator:  Bernadette at 732-671-2304
Visit:

96 Kings Highway, Middletown, NJ 07748