Celebrating Black History Month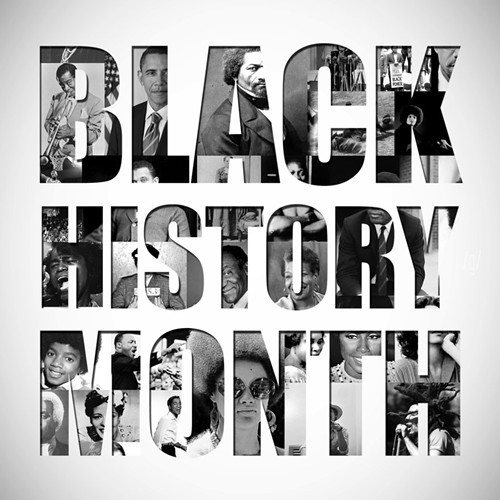 As February approaches, we are participating in the annual celebration of Black History Month and all of the achievements made by African Americans. This is also a time for recognizing their central role in U.S. history and remembering all of the people who fought for civil rights and equality while putting their lives at risk. 
Today, society continues to progress and we have come so far as a whole thanks to many historical figures we have learned about in school. Some of the countless advocates include Frederick Douglass, Harriet Tubman, Martin Luther King Jr. and Rosa Parks.
One of the prominent American social reformers was Frederick Douglass. He escaped slavery in Maryland and became a national leader of the abolitionist movement. He is well-known for his oratory and incisive anti-slavery writings and he never stopped pushing for equality and human rights. 
Another abolitionist was Harriet Tubman, who helped enslaved people escape to their freedom through the Underground Railroad in the 1880's. To honor her legacy, there are now plans to speed up putting Tubman on the $20 bill. 
Martin Luther King Jr. was a charismatic civil rights leader and Baptist minister who campaigned against segregation and is well known for his "I Have a Dream Speech." His words spoke for the millions of those being oppressed and discriminated against. 
As a result of the hard work and dedication of these individuals, as well as countless others, the Civil Rights Act was passed in 1964 outlawing discrimination. 
During our generation, we've seen two African Americans take the highest offices in the United States. Barack Obama served as President for two terms from 2009 to 2017 and Kamala Harris was recently elected Vice President under Joseph Biden. As we celebrate Black History Month this February, it's a great time to reflect on all of the accomplishments and aspirations for the future. Each year, a new theme is announced and this year's theme has been identified as "Black Family: Representation, Identity and Diversity," which explores the African diaspora and the move of African-American families across the U.S. 
To learn more about African American history in the context of our own state, you can find a great resource in the New Jersey African American History Curriculum Guide for high school students.