Food Drive in Middletown is a Success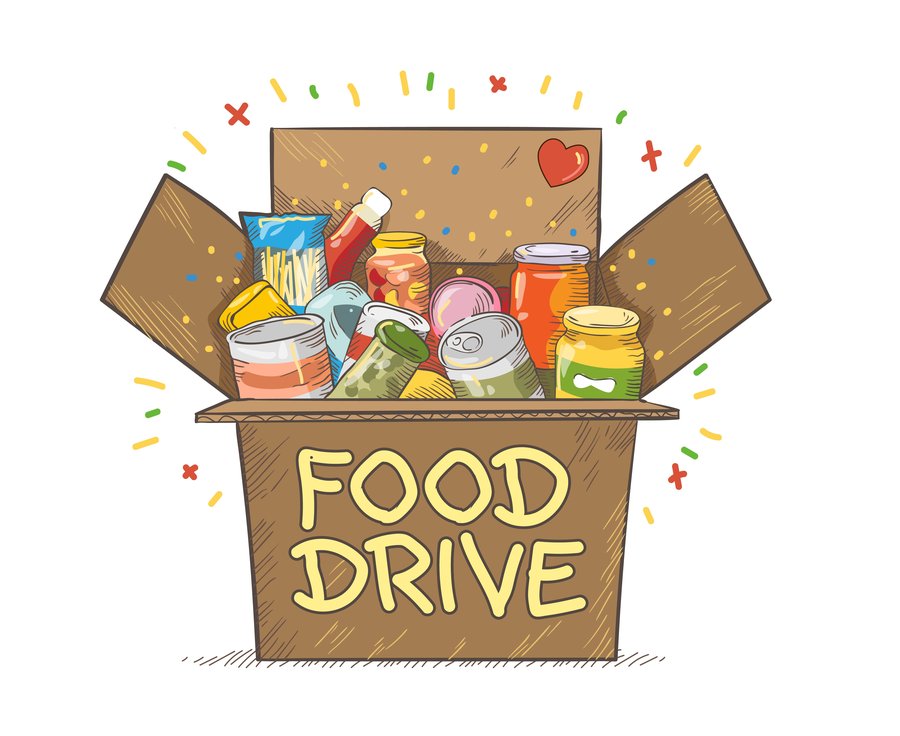 (Graphic courtesy of Getty Images)
Millions of families were distraught in the last 9 months due to Covid-19, a virus spiraling out of control. Millions of jobs were lost as a result, and millions of families suffered the fate handed to them. New Jersey itself had a major problem, being one of the worst areas to live in during the unforgettable pandemic. 
As a result, the traditional Middletown Thanksgiving Football Game was cancelled to protect our town from the invisible virus that left unforgettable marks on the world, and in our own beloved town and state. This had sparked an idea between my father and I who had suggested we did something else besides play the game for our community. To the hundreds of fans who came out each year and supported us on the football field, I knew we couldn't replicate the exact same thing, but I knew there was a solution that we could find. Joining the community together in other ways like a food drive was a great way to do just that. 
On short notice, I gathered a group of trusted teammates and cheerleaders that were ready for the uphill battle we faced. Promoting the food drive in only two days was a tough task, but with the help of everyone, I was confident we would see a great turn out. Over the two days, we received an immense amount of food, and raised $150.00 for Luca Strong. To those who donated children's toys, they will be given to the Middletown High School North Civic Leadership club, who is working to help families who can't afford toys for their children during Christmas. Thank you!
A special thanks to the dedicated and hardworking members who helped us collect the food: Andrew Zamor, Logan Halloran, Brendan Cinquegrana, Quentin Soler, Jonathan Miranda, Michael LaRocca, Lucas Cerbo, Rett Schnoor, Brienna Rocha, Isabella Ketterer, Melissa Dudek, Chrissy Giamundo, Laurel Dziadzio, Jess Rosenbaum, Alison Szmitkowski, and Nicole Nelson,  all students at Middletown High School North, I thank you. Aside from the students, we had guidance from Dr. Cartier, the principal of Middletown High School North. Thank you for your kind words, your wisdom, and your guidance throughout the past three days. Additionally, thank you for allowing us to host these events on school property, and coming out and supporting us at South. Without your help, we would not have been able to receive as many donations as we did. I wish all of you a happy Thanksgiving. 
A huge thanks to The Shore Savages, and TheJournalNJ for supporting our valiant efforts to promote this food drive. When I first contacted both accounts, I was positive I would have received no responses, but instead, I got an overwhelming amount of support by both. On this special day, I am very thankful for both organizations helping our cause, and spreading the news. Please go check them out on Instagram, Facebook, and Twitter. Thank you!
The most important shout out of them all is for the parents. To the parents who supported us by sharing our posts on social media, bringing us food and beverages, and blankets to stay warm, I thank you personally. To name a few: Colleen Halloran, Danielle Ibraimovic, and Susan Cerbo, without your support, we would not have been able to stay out for as long as we did, nor collect the amount of donations we did. Our mothers cease to amaze this community, thank you!
On this special day, stay safe, eat a lot, and most importantly, spend time with your loved ones. All of the donations that were received will be passed out to those who desperately need it in two weeks at the Westminster Presbyterian Church located at 94 Tindall Rd, Middletown Township, NJ 07748. Thank you, everything was amazing, and we are hoping to host another food drive in the coming weeks.