Key Club Holiday Drive is Collecting Gifts for Children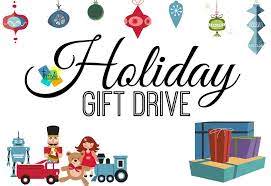 Could you imagine putting a smile on a child's face during the holidays? Well, now you can. Both history teachers, Mrs. Hill and Mr. Sedlak, are in charge of the Key Club and are currently collecting items for the Key Club's adopted family for the holidays through Middletown Helps Its Own. Middletown Helps Its Own has been helping our neighbors since 1964 as they are 100% volunteer-run and supported solely on donations. They have provided food and emergency services to Middletown residents throughout the years and assistance with helping the people in our community in countless ways with connections to other charities. During the holidays, they play a major role in attempting to help make it special for every person. 
Moreover, it's tough for a lot of families to provide gifts and other items for the holidays, and this is where you can jump in to help. During the holidays of 2020, there are four children in need including baby Ross who is 18 months old, Monica who is four, and two teenage boys. There is a list of items such as toys and clothes that each child has specifically made for themselves. All items will be given to the children in need and if you are interested in donating, you can drop things off or speak to Mrs. Hill who is in room 2112. If you can help in the slightest way, it will make a huge difference in a child's life and to remember this special day. Please consider taking advantage of this opportunity and helping someone in need by donating items, even if it's a small gesture.
Holiday families – 2020 (List of items)
4 Children in need (please note: to protect privacy, these are not their real names). 
Baby Ross age 18 months
Size 3T in all pants, shirts, sweaters, coats, boots  and pajamas
Any age appropriate toys 
Monica age 4
Size 5T in pants, shirts, sweaters, jackets and pajamas
Shoes size 12 toddler
Play doh
Magnetic sand
Any Disney movies
Baby Dolls
Barbie Dolls
Art supplies
Learning games
Nintendo DS and games
Story books
For two teenage boys, age 17
Size 2XL pants, shirts, sweaters, jackets and pajamas