Guest Chefs Make Appearance at High School North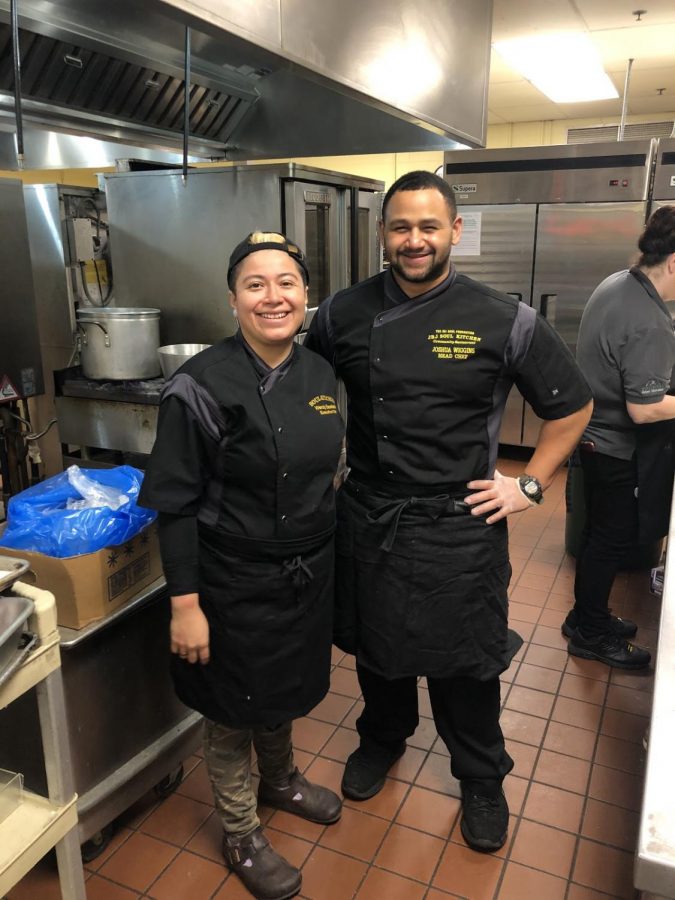 Lion's Roar Staff and Natalie DiBrita, Writer
February 20, 2020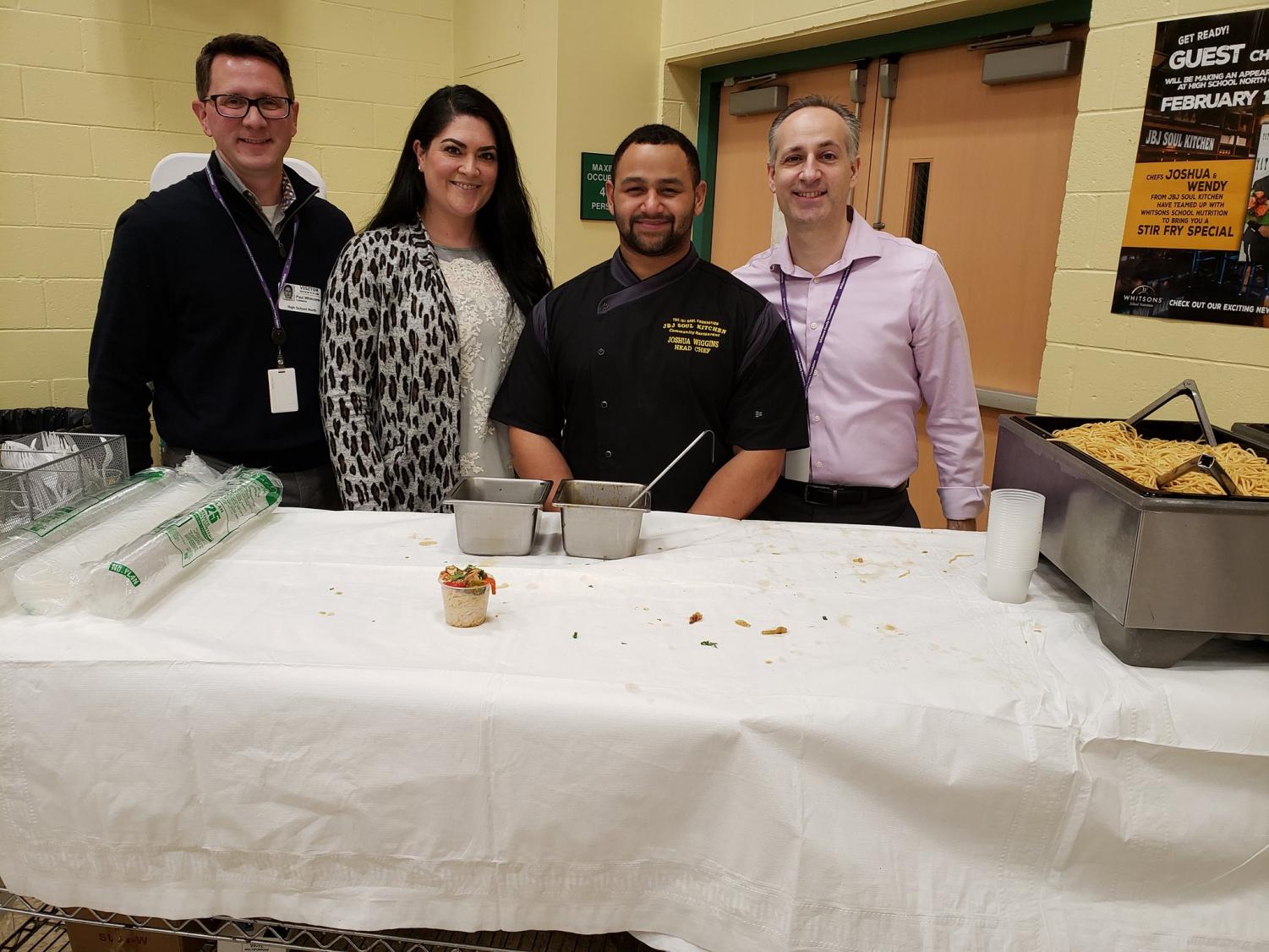 On Tuesday, February 18,  Whitsons School Nutrition hosted Joshua Wiggins and Wendy Escobedo, Executive Chefs from the Jon Bon Jovi Soul Kitchen in Red Bank, at Middletown High School North. The special guests offered a "Stir Fry Special" to all students and staff. 
According to the website, "JBJ Soul Kitchen is a non-profit Community Restaurant, run by the Jon Bon Jovi Soul Foundation, that serves paying and in-need customers." There are no prices listed on the menu. Citizens are encouraged to make a $20 donation, however it is not required.  "At Soul Kitchen the main ingredient is Love, with a large helping of you."  Here, a community comes together to share good meals with good company. Customers are greeted by smiling faces and everyone is treated with kindness and respect.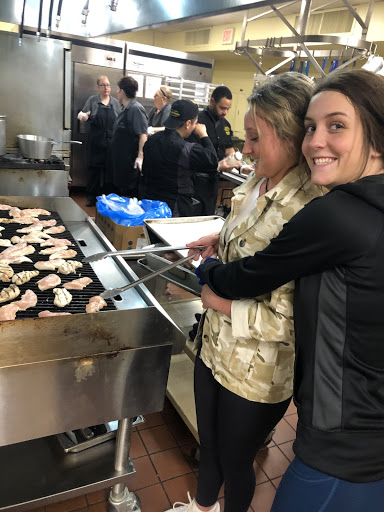 Lion's Roar interviewed students and staff who enjoyed the "Stir Fry Special" at lunchtime.  Kristina Barillari (11) said, "I really enjoyed the meal. There was a lot of flavor!"
When asked about her meal, History teacher Ms. Kaitlin Smith stated, "The chicken was delicious!  I give it five stars!"
Overall, the guest chefs from Soul Kitchen left a lasting impression at Middletown North.  Students and staff will undoubtedly be anxious for them to return.