A New Year in Child Development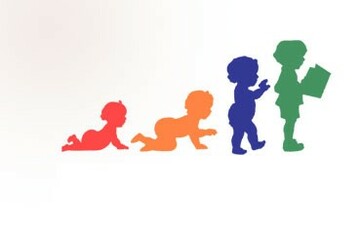 Vincent Pennino, Staff Writer
October 31, 2019
Child development is a course that high school sophomores, juniors and seniors have the option to take for a full year course. In this class, they have the opportunity to interact with the kids and teach in the preschool program. This is great for anyone interested in becoming an educator.
 Mrs. Tully, the educator in charge of the class and program, is a former preschool teacher and has a lot of experience with children. 
When asked about her first impression of the kids, she said, "Everything has been great so far! They are excited to be here at MHSN, many of these preschoolers have been in the program before and they love interacting with their high school buddies. It's really hard to tell what the children will be like because, for many of them, this is their first time at school and away from their parents. We may not get to see their real personalities for a few weeks." 
Along with having fun, it is also very important to make sure the little ones take something away from this program.  It is important for them to get to know the classroom and get very comfortable with their surroundings. 
"We have our daily circle time routine where we talk about being a good friend, what to do if we hear the fire alarm. We practice a lot of our daily routines, such as the days of the week, our weather song and our welcome song," Mrs. Tully said.  "I'm looking forward to getting to know the high school students and also helping them as they become the 'teachers' of the preschoolers. The greatest part of this class is seeing the relationships between high school students and preschool students.  It's also exciting to see the high school students' reactions as they teach a lesson and realize that the preschoolers have learned the concept that is being taught." 
We are looking forward to a great year of having fun and learning new things!