Diane Clonts Named MHSN Support Staff of the Year
Every year, the Middletown Township Schools select a member of each of the 17 schools to be recognized as Support Staff Member of the Year.  This year, Middletown High School North has recognized Mrs. Diane Clonts and her amazing effort to our community.  Mrs. Clonts does a lot for Middletown North every year serving as the MHSN School Treasurer while also organizing the field trips and fundraising information. She is also responsible for preparation of MHSN apparel for sports and clubs and processes home instruction forms. She spends her days at Middletown North processing Vocational School Applications, proctoring SAT's and ACT testing throughout the school year. Mrs. Clonts has been at Middletown High School North for 17 years and has enjoyed the variety of tasks and responsibilities that have come her way.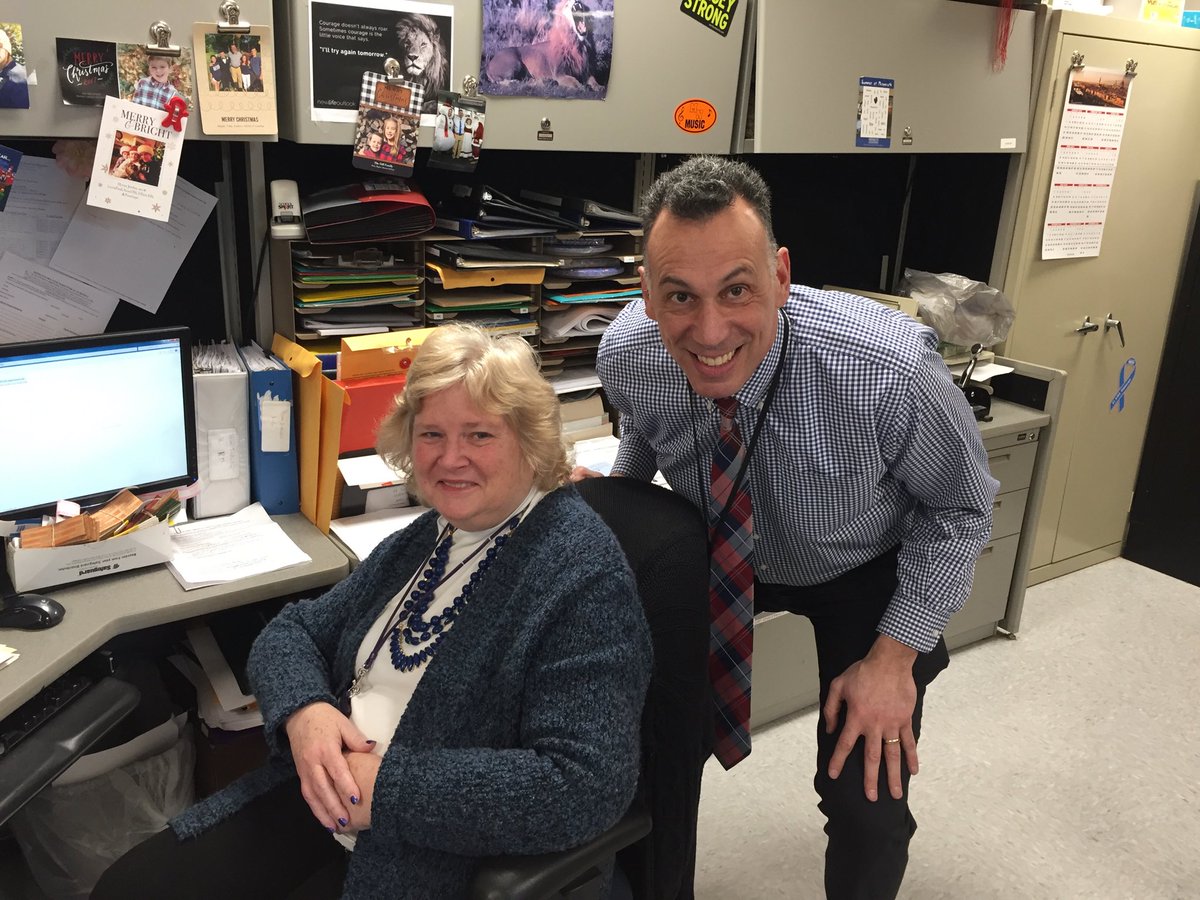 Mrs. Clonts loves to be involved with Middletown North community activities as well, including serving as the Lion mascot twice (once at a Burger King Fundraiser and once during the Student Faculty basketball game), working in the library, attending MHSN sporting events and attending plays, choir and band concerts and numerous fundraisers. Mrs. Clonts does a lot for MHSN and is deserving of the recognition and accolades for her role at our high school. When asked how she felt about being selected as the 2018-19 Support Staff Member of the Year, she explained, "I was very excited, surprised and honored to be recognized."
Thank you for all that you do for the Middletown North community Mrs. Clonts.