A Look Inside the Classroom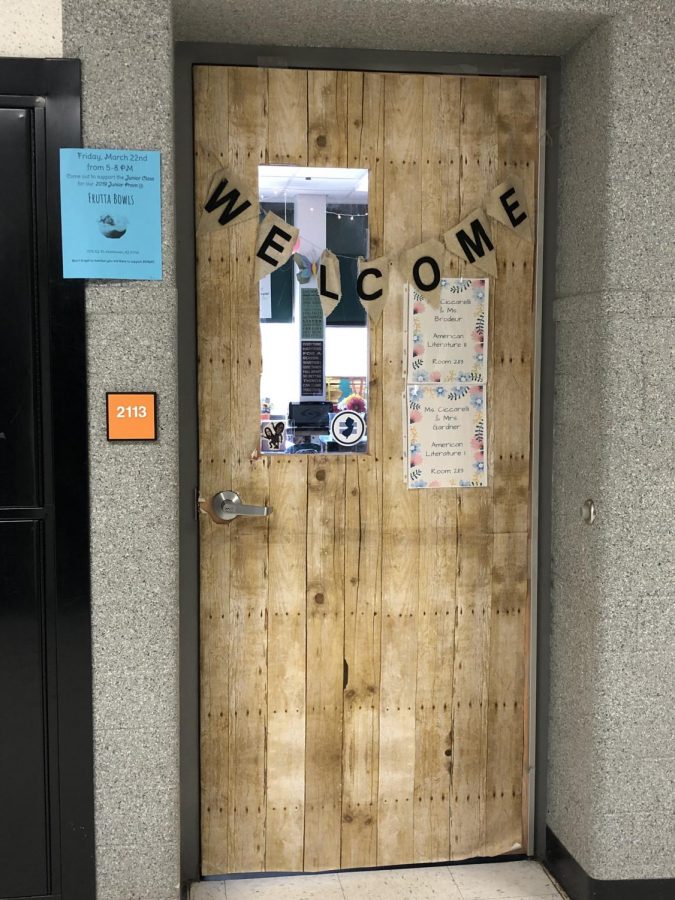 The Lion's Roar journeyed upstairs to the 2100's wing to visit Ms. Brodeur and Ms. Ciccarelli's eleventh grade American Literature class in room 2113.  
Ms. Brodeur and Ms. Ciccarelli are pretty notorious for their creative projects. The projects that they give in class are reflective of the New Jersey State Learning Standards.  They are a way for students to showcase the skills they have learned throughout the unit.
The skills that the students will learn are discussed at the beginning of the unit. Ms. Brodeur and Ms. Ciccarelli then go over a specific rubric for each project so the students understand exactly what is required of them.  Currently, the students are working on a project called The Blue Skies. As the first step of this project, the students chose charities that they care about. Next, the students, assisted by Media Specialist Mrs. Lippincott, found ten sources that were deemed beneficial. These sources will be utilized as students begin to draft their final essays. The essay is the final portion of the project and is being counted as students' MP3 Quarterly grade.
The amount of projects that are given throughout the year depends on the goals and skills to be learned during each unit. The teachers try to focus primarily on one essay and one project during each marking period. Also, one to two projects are assigned to assess students'  independent reading.
The two teachers have a personalized approach to teaching. They make it so that the students are able to choose topics they care about and are passionate about.  This makes students more invested in what they are working on.
Ms. Brodeur has been teaching for 10 years. She has been teaching with Ms. Ciccarelli for five of those years. The two teachers co-teach together.
When asked about her co-teaching experience, Ms. Brodeur said, "Co-teaching is an absolute joy and I am extremely thankful to be able to teach with Ms. Ciccarelli.  It's such a blessing to be able to bounce ideas off of each other, support one another and learn with each other."