SOUP-ER Bowl Food Drive Hits Middletown North!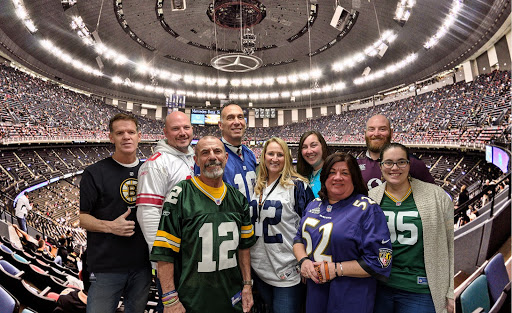 Hang on for a minute...we're trying to find some more stories you might like.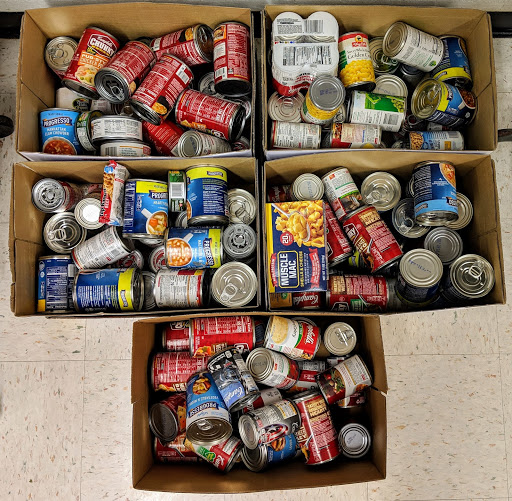 HIGH SCHOOL NORTH-  On February 1st, Mr.Ritter along with the Civic Leaders, had the SOUP-Er Bowl. Since the NFL Super Bowl is on the following Sunday, Middletown High School North staff was encouraged to wear jeans, a sports jersey, and bring in donations. Donations of what you may ask… DONATIONS OF CANNED SOUP, hence the name SOUP-Er Bowl.  Many staff members came through with jerseys and cans of soup, even some students. People came in their favorite players' jerseys from colleges, MLB, NFL, NBA and more. Mr.Ritter said they wanted to try to get as much soup as possible, and aimed to get two boxes worth of cans. . In the end they passed their goal of two boxes and got enough donations for five boxes. "It was a big
success and we exceeded our goal of two boxes.
I would really like to thank the North staff specifically for their donations and their support in wearing their jerseys today,"(Ritter). Although this was the first SOUP-Er Bowl, the donations more than double the initial expectations. All the donations raised will go to the Calico Food Pantry. Big thanks to Mr. Ritter, Dr. Cartier, and everyone who participated.