Mr. Peter Milnes Named Middletown North Teacher of the Year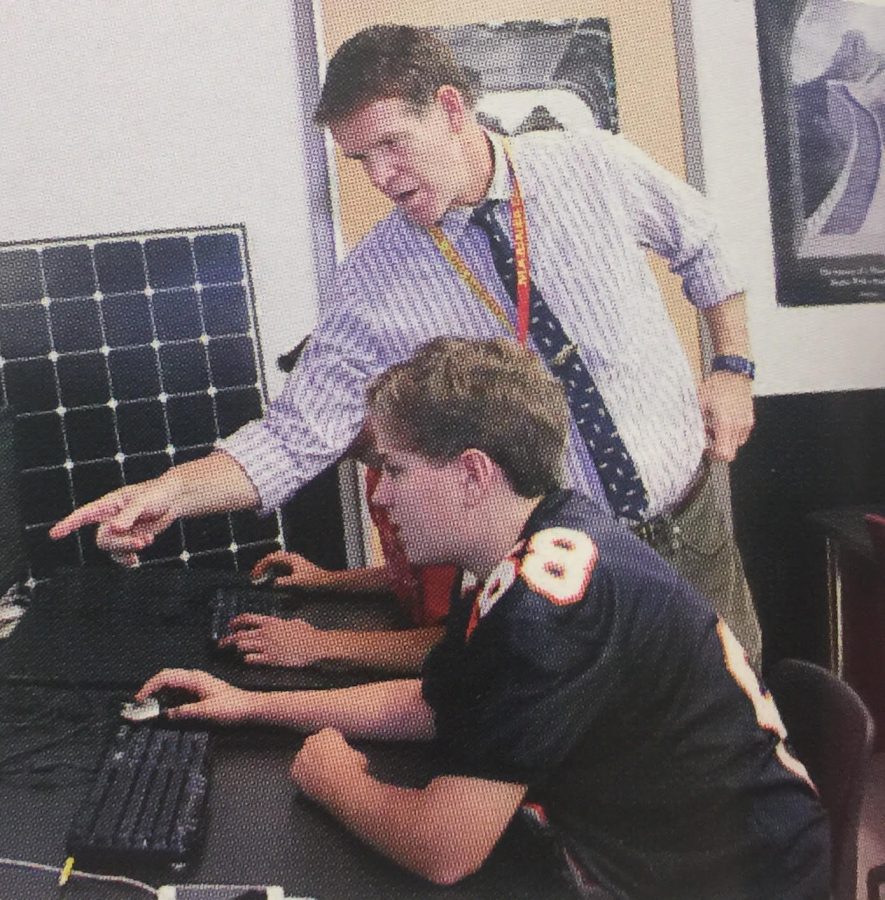 Peter Milnes has been selected as the 2018-19 Middletown High School North Teacher of the Year.  Mr. Milnes has not only been an amazing example inside the classroom, but outside as well. His students always seem to have a great deal of fun, while also gaining a deep appreciation and knowledge of Technical Drawing and Aerospace Design & Technology.

Mr. Milnes also takes great pride in promoting Middletown High School North and has done an excellent job in being involved in many after school events in which he not only supports the student body, but is also known for taking photographs and posting them to social media.  Whether it is the basketball games, bonfire or winter concert, Mr. Milnes' students appreciate how he goes above and beyond as an educator and even as a friend.


An interview was conducted with Mr. Milnes to discuss his representation as the 2018-19 Teacher of the Year and his passion for Middletown High School North.

How long have you been working here?

I've been teaching at North for 7 years now! Before that, I was a substitute teacher in Middletown School District and before that I served as a substitute teacher for Keansburg High School for two years. In my earlier career, I was an active duty Coast Guard Photojournalist and worked for many years in the Coast Guard doing drug interdiction based out of Puerto Rico.



What do you teach?

I currently LOVE teaching Technical Drawing and Aerospace Design & Technology (which used to be called Scaled Aviation). I am also certified to teach Graphic Design and Photography.



What made you want to pursue Aerodynamics?

Aerospace Design & Technology came as a natural fit since I rode so many helicopter missions while stationed in Puerto Rico with the Coast Guard. There is no Aerospace certification … this course naturally falls under career and technology education.



What the most fun thing you have ever done with your students at North?


Everything I do with the students in my classes I try to make fun and exciting! This includes calling in a Coast Guard helicopter landing usually in the spring, walking around the school grounds and doing sketching exercises, teaching other classes how to use the flight simulation software, designing tiny houses or tree houses in Technical Drawing and many more experiences. I also play "hip and feel good, 24/7 deep tropical house music" for my classes which puts a magical spell over them to get more productive work out of them".



What club's do you run or are involved in at High School North?

I'm the advisor to the Self Defense Club that Jennie Fiore runs, which is fun and informative.



What are some of your goals for the students of North and your programs?

My goal for all my classes (that include a mix of 9-12 grade students) is helping to make sure everybody is trying their best in both Tech Drawing and Aerospace. That's all I ask, try your hardest — because not trying to be your very best in the real world after schooling is like looking at the glass half empty.



How do you feel being awarded teacher of the year?

It's so awesome and I am honored! Many students and teachers complimented me for that, along with random neighbors who saw my name in the "big lights" on North's marquee out front. Plus, [I have] a Teacher of the Year parking spot (which I haven't found yet, but I am willing to rent out to the highest bidder).