Election Day 2018-Your Vote Counts
Benjamin Tooker, Writer
November 6, 2018
For the student body of North, Fall Recess represents the end of the first marking period of the 2018-2019 school year and a well-deserved break from an unforgiving influx of work. However, for the faculty and a few seniors, this week off from school represents something else. This week, the election and NJEA Teachers Convention will take place.
On Tuesday, citizens registered to vote will have the opportunity to exercise their opinions by electing members for the Senate, House of Representatives, Board of Chosen Freeholders, and Middletown's Township Committee and Board of Education. Additionally, participants will decide whether they agree with the "Securing Our Children's Future Bond Act", which would authorize the state to borrow $500 million in order to provide grants for the various projects. Among such projects are constructing and improving upon buildings in county vocational school districts and county colleges in order to increase student capacity at these schools, improving school security, and improving water infrastructure in school districts. Below, The Lion's Roar Staff has compiled a run-down of the candidates that voters will be able to elect at the polls.
Senate:  Defending his seat in the Senate on behalf of the democratic party is incumbent Robert 'Bob' Menendez. Challenging the position of Menendez is Republican nominee Bob Hugin. In addition to being able to elect one of the two Bobs, voters will be able to choose from a palette of other candidates. Among these other choices, who were nominated by petition, are Murray Sabrin of the Libertarian Party, Madelyn R. Hoffman of the Green Party, Natalie Lynn Rivera, Tricia Flanagan, Kevin Kimple and Hank Schroeder.
House of Representatives: Middletown Township is split along the border between New Jersey's 4th and 6th congressional districts, meaning citizens will elect different politicians to different seats. Republican Chris Smith is defending his seat as Representative of New Jersey's 4th congressional district. Challenging Smith, who has held his position in the House since 1981, is Democratic nominee Joshua Welle. Competing alongside Smith and Welle are Michael Rufo of the Libertarian Party, Brian J. Reynolds, Edward C. Stackhouse Jr, Allen Yusufov, and Felicia Stoler.
As for New Jersey's 6th congressional district, Democrat Frank Pallone is the incumbent, holding his position since 1993. Challenging him for his seat this election is Republican nominee Rich Pezzullo.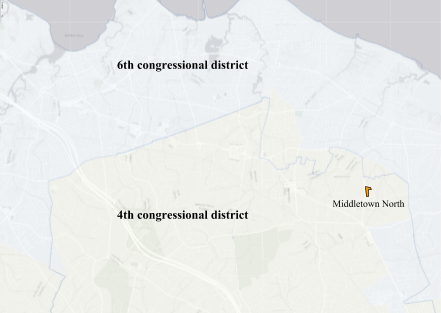 Board of Chosen Freeholders:Making decisions on the county level is the Board of Chosen Freeholders. On Tuesday, voters will be electing a member for this body. Defending his position on behalf of Republicans is Gerard P. Scharfenberger, and challenging his position is Democratic candidate Larry Luttrell. In addition to being able to choose from one of the two staple parties of the American government, voters will also have the option to pick John P. Curley, who is running under the banner 'Fighting Corruption Together'.
Township Committee:On the municipal level, there exists a Township Committee, which comprises of the Mayor, Deputy Mayor, and three other committee members who help run the local government. Republicans Tony Perry, Patricia A. Snell, and Rick Hibell will be defending their positions as members, while Democrats Tricia Maguire, Sean Byrnes, and Danielle Walsh will be challenging their positions.
Board of Ed: Aside from selecting politicians to fulfill positions in government, voters will be able to select three members for the Middletown Township Board of Education: a representative body of Middletown's school district. The candidates are David Merces, Joan Minnuies, Tom Giaimo, Harrison Fox, and Deborah Wright.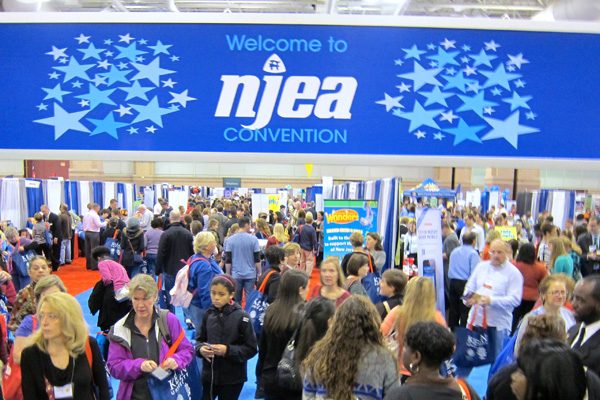 On a side note, teachers will be congregating at the NJEA — or New Jersey Educators Association — Convention on November 8th and 9th in Atlantic City. For 48 hours at the Atlantic City Convention Center, 300 seminars, workshops, and programs will be held to help educators hone their teaching skills.
The majority of the student body will be relatively unaffected by these events, though Fall Recess will still have something in stock for everybody. Whether it be traveling to the tropics, catching up on classwork, or just enjoying the prospect of being able to sleep in, Fall Recess is a win-win all around.
To find out more about the candidates, visit votesmart.org or opensecrets.org.