Middletown North Hosts Students from Zaragoza, Spain.
Hang on for a minute...we're trying to find some more stories you might like.
On October 5th through October 19th, Middletown High School North and Middletown High School South families hosted 23 students from Zaragoza, Spain. These students are between 14 and 15 years old and for some it was their first time ever going to America. During the two weeks hosting period, the students from Spain were able to participate in the United States educational system.
In the United States, we are offered a variety of clubs, sports, and other activities in our schools, but in Spain they do not have these events. Attending these activities were very unique for the students to experience. The students from Spain shadowed their host as they went to school from 7:25 a.m. to 2:02 p.m. This was an adjustment for all the students from Spain because the regular school day is from 9:00 a.m. to 5 p.m.
During the school week, when the students from Spain did not attend class, they went on unforgettable trips during the day. They went to Sandy Hook, NJ, where they were able to see the lighthouse and experience the beach.  The same day they were able to have a picnic in Red Bank, NJ and take in some of the landmarks of Monmouth County. The students were also able to go into New York twice and they had an opportunity to visit the Empire State Building, St. Patrick's Cathedral, Central Park, the Apple Store, Times Square, the Statue of Liberty, and so much more. They were also able to visit Princeton University and Philadelphia, PA.
The students from Spain spent their weekends with their host families and experienced some of the local restaurants and other attractions. Some families went to Fright Fest at Six Flags Great Adventure in Jackson, NJ.  Other visits included trips to Casola Farms, Thompson Park and Monmouth Mall. Some families also held parties and invited the other students from Spain and their host, this way they were all able to hang out together. Although it rained some of the time that they were here, it certainly did not stop them from enjoying their trip.   The host families and the Middletown High School North student body made a lasting impression that these young men and women will not forget.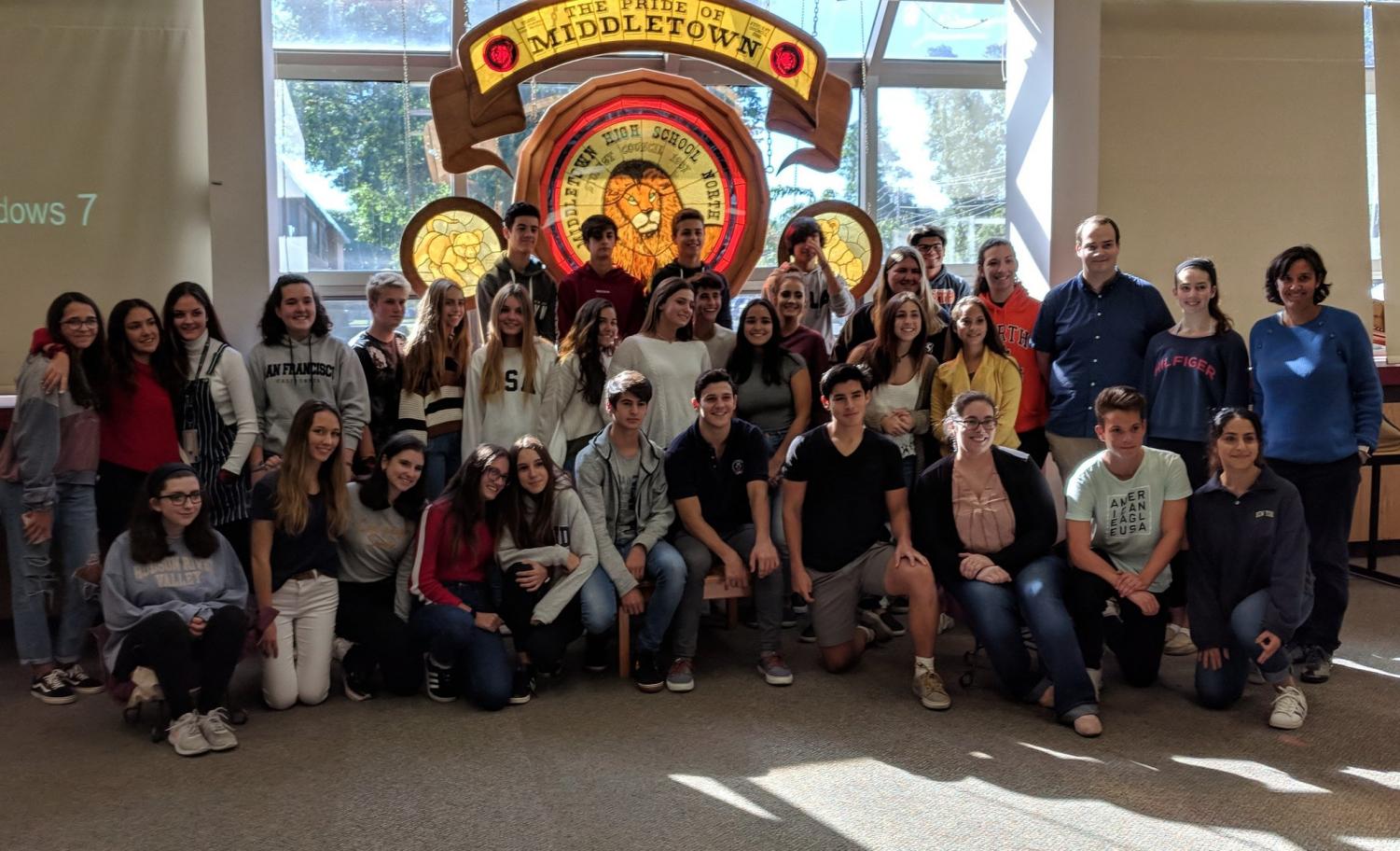 Group Photo Courtesy of: