Take Your Child to Work Day is a Huge Success
Thursday, April 28th, the children of faculty members came to Middletown High School North. In total 46 children came to North and did numerous activities led by North's Civic Leaders and faculty members.
The children started their day off going to visit Mr. Isherwood and the choir. Mr. Isherwood had the children play with percussion chimes, while the choir students sang. After singing and playing with the chimes, Mr. Isherwood opened up the piano for the children to come up and play to the pleasure of many of the children.
After singing the kids then went to see an experiment done by Mr. Foulks. Mr. Foulks showed the children how electric currents travel, showing the currents with a small Tesla machine. This lab was a huge hit with the kids, when I asked them at the end of the day what their favorite part of the day was they said, "the lighting," very excited. One of the cutest moments of the day was Mr. Foulks children seeing him conduct the experiment. Mr. Foulks put the current on his hand showing the shocks and his son Harry screamed, "No Daddy stop!" to the laughter of his father.
As the day continued the children visited the art classes and painted turtles using water colors. Many children gave these to their parents as gifts once returning at the end of the day.
Another exciting part of the day for the children was the makerspace lab with Mrs. Stout in the library. The children loved seeing the technology, one station had bananas hooked up to wires and you could play a keyboard on the computer using the bananas. At the end of the day all of the kids and the Civic Leaders went outside and played games.
Civic Leader Lauren Dand said the day, "Was a lot of fun for the kids, it was really cute to watch them have fun with all of the activities." Overall the day was a huge success as the kids and Civic Leaders all had a lot of fun.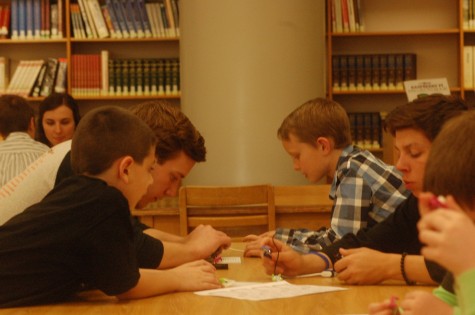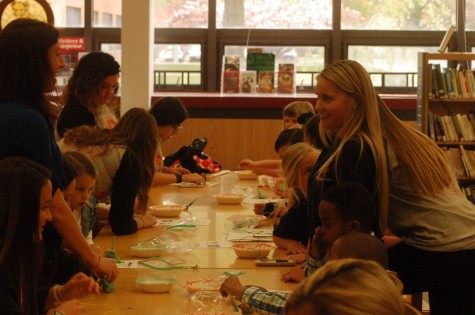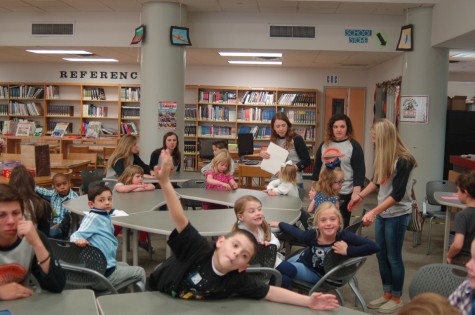 Photo's courtesy of Kevin Felice