The Conjuring: A Perfect Halloween Movie Choice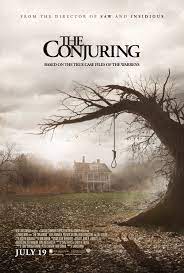 With Halloween around the corner, most people set the mood for the spooky season by watching horror movies. Yet, there is one set of movies that never seems to bore watchers: The Conjuring series.  Widely known among viewers, many rewatch these films during Halloween time. The Conjuring series consists of three movies, as well as a total of five other films which were set during the Conjuring timeline. 
Within the first film, Carolyn(Lili Taylor), Roger(Ron Livingston) Perron and their five daughters move to a secluded farmhouse in Harrisville, Rhode Island. Upon their arrival, everything seems normal in their big house. However, as the days progress subtle abnormalities begin to occur such as all the clocks in the house stopping at 3:07 A.M. As the abnormalities start to become a threat, the Perron family calls Ed and Lorraine Warren, paranormal investigators, to help stop all that is happening. Minutes after their arrival, things take a turn for the worse and they all have to work together to put an end to the occurrences.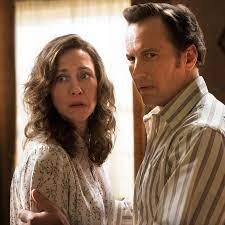 The Conjuring certainly deserves much of the praise it receives. The movie has a smooth and easily understandable storyline. Even without seeing the other Ed and Lorraine Warren films, it is easy to decipher what is happening. The director, James Wan, also does an amazing job at providing the audience with effective jumpscares. Most of them are not the typical jumpscares where something suddenly appears on the screen following a sequence of ominous music.
Even the "not so easily jumpscared people" are sure to flinch when the jumpscares occur. The actors also do a phenomenal job at playing their roles to the best of their abilities. The only complaint is in reference to the last 30 minutes of the film (minor spoilers to follow).  After the possession scene, the rest of the movie becomes predictable, similar to other typical horror films. 
Overall, The Conjuring is definitely a well-scripted movie. Even with the slight let down towards the end, it is still worthwhile to watch now that Halloween is approaching.
All photos courtesy of "The Conjuring" movie via New Line Cinema; The Safran Company; Evergreen Media Group