US: A Movie To See
Us –Starring Lupita Nyong'o
The Movie Us was written, directed, and co-produced by Jordan Peele and was released on March 22nd 2019. Jordan Peele is also known for directing the films Keanu and Get Out.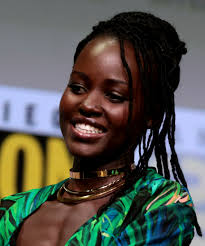 According to Amazon Studios, this is the plot for the movie Us:
"Accompanied by her husband, son and daughter, Adelaide Wilson returns to the beachfront home where she grew up as a child. Haunted by a traumatic experience from the past, Adelaide grows increasingly concerned that something bad is going to happen. Her worst fears soon become a reality when four masked strangers descend upon the house, forcing the Wilson family into a fight for survival".
Now I'm not going to give any spoilers, so if you want to know what it is about then feel free to google a plot overview. The cinematography and camera angles used really contributed to the suspense and overall theme of the "horror" movie. There is some blood in the movie but I would consider it more of a thriller than anything else. The movie is not predictable for the most part, the ending is slightly predictable but definitely not seen coming until the last few scenes of the movie. The actors chosen I think told the story very well and the jokes catered to current media and news and while it was chilling, it was also comical. Seeing Nyong'o in a motherly role to contrast her role in Black Panther, showed that she could play a strong character, regardless of the film. I would recommend this movie to adolescents probably age 17+ and adults, considering the movie is confusing if not paid attention to.