Middletown North Hosting Clothing Drive Throughout 2018-19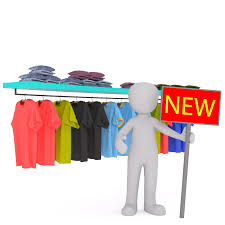 Do you or your family have any clothing items that you no longer wear anymore or do not fit you?
Mrs. Hill, a Middletown North History teacher, is currently collecting gently used clothing items for children and families in the Division of Child Protection and Permanency. This division helps children and families that are not in the best situation.Their mission is to ensure the safety and the well-being of children and their families in these situations. One of the many things they give to these families is clothing. A lot of families do not have that much clothing and some families only have the clothes they are wearing.
Mrs. Hill personally drops the clothes off in Long Branch, New Jersey to the New Jersey's Child Protection and Child Welfare Agency within the Department of Children and Families. All items of clothing are donated directly to children and families in need. Clothing items for any age and gender are greatly appreciated.
If you do have any clothing that you are interested in donating, please speak to Mrs. Hill in room 2112.
Please considering donating clothing items. It is a great way for you to get rid of any clothes you no longer want, while helping a child in need.