Barnes & Noble to Host Book Signing for Senior Sarah Curtis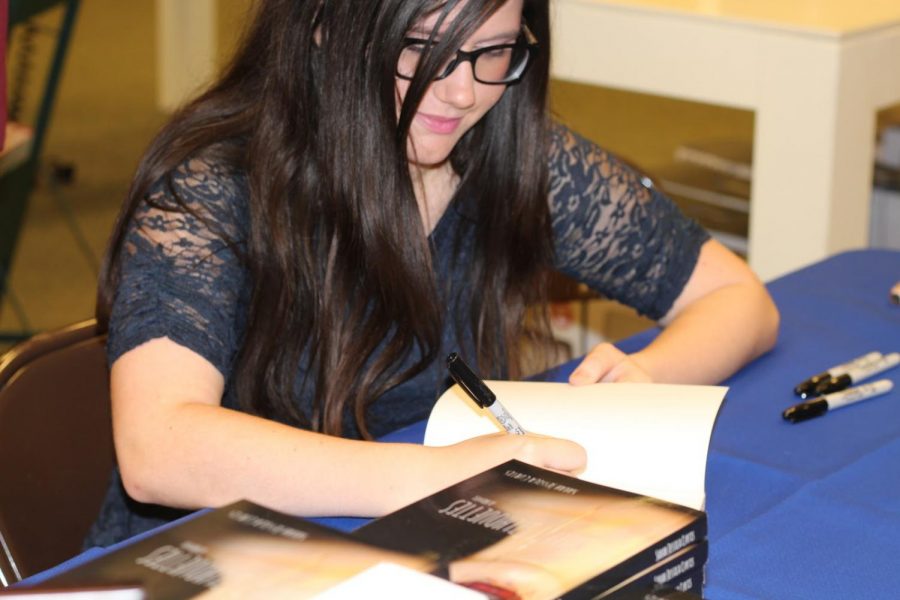 An interview was held with Sarah Curtis, a senior at Middletown High School North who self published her own book that she began writing when she was only 14 years old. Sarah now has published 2 books, Silent Silhouettes, and a direct continuation of the first book, A Second Silence. The story is about a boy who moves into a haunted house and discovers that there is a girl who is well alive, but has been trapped in a ghost world for about 100 years.

As doing all of the editing and layout herself, Sarah was able to create these two books on her own. Her brother, Alfredo took the picture for the first cover, and drew the picture for the second. We asked Sarah to explain how the book was created, "It started as a school project in the 8th grade, but upon receiving the first draft back, my teacher said it would make a great novel. I decided to continue writing the book." This young author is a perfect example that you can accomplish anything if you put time and thought into it.
Sarah is planning to write make the books a trilogy, and will begin writing the third story once she finishes a poetry book she is currently writing. She is also applying for writing scholarships, and wants to continue writing as a career in her future.
The books are currently available for purchase at Barnes and Noble, Amazon, and many online book stores. Come out and support Sarah Saturday, October 27 at Barnes and Nobles from 2-4 p.m!