Middletown Arts Academy Provides Artistic Outlet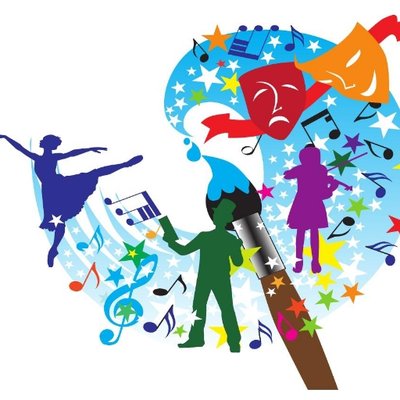 Hang on for a minute...we're trying to find some more stories you might like.
The Middletown Township school district is launching its newest academy for the 2018-2019 school year titled the Middletown Arts Academy. An interview was held with Mr. Steven Graziano (Director of Fine, Performing and Practical Arts K-12) and Mrs. Wendy Morales (Supervisor of Digital Media Arts and Technology K-12) to discuss the opportunities that will be presented to students.
As Mrs. Morales describes, "The purpose of the Academy is to highlight and recognize all of the talent we have throughout Middletown, and to prioritize the Arts in our district.  We owe it to our students to allow them to showcase their diverse talents and guide them in exploring the many opportunities that are available in college and careers related to the Arts."
This academy is a highly selective program that accepts the most qualified students each year from the eighth grade classes of Bayshore, Thompson and Thorne Middle School.  Students must audition or provide a portfolio in order to have an opportunity to be selected. This district-wide initiative is very unique and it allows the Middletown Township community to recognize and highlight the amazing artistic abilities that our students possess. The academy has five tracks including the following: Drama/Theater, Vocal Music, Instrumental Music, Fine/Applied Arts and Digital/Media Arts. The tracks will mirror the concepts that are used by many colleges and universities today. The Academy is adding four new courses specifically for the program, such as Animation and Studio Art. As this is the inaugural year of the Academies, current freshmen  will be able to apply in order to be considered for acceptance into the Academy as sophomores.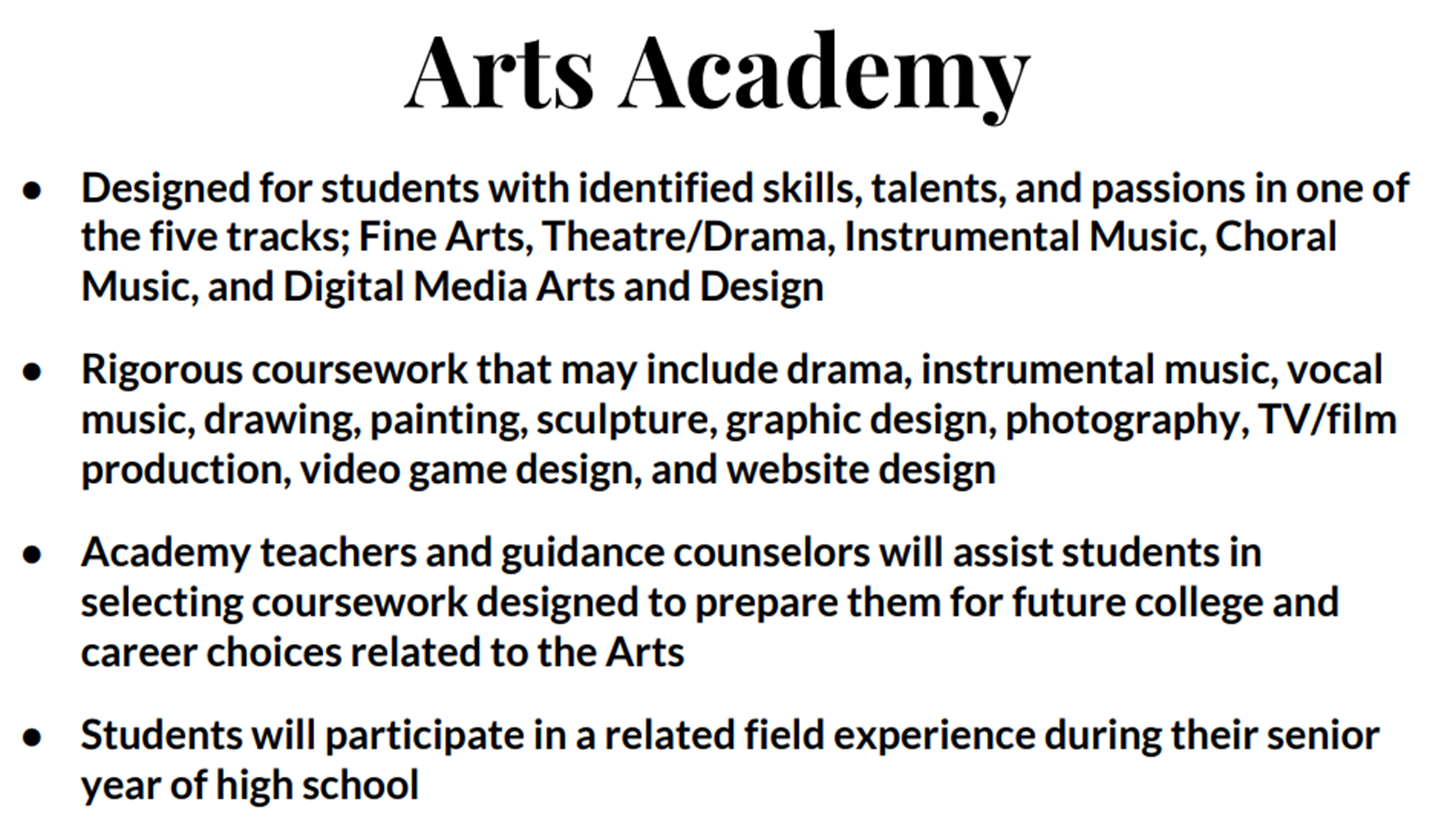 The Middletown Arts Academy will also look to provide many opportunities to the Middletown Township students, such as guest speakers from various art fields and special on-site visits to television studios, radio stations, performing arts theaters, art museums and art institutions. In fact, the Academy's first guest speaker, actor/filmmaker, director and writer, Michael Robert Anderson, met with our students on September 25.  
The Arts Academy will be housed at Middletown High School North during the 2018-19 school year. The program this year includes two students who were zoned for South, but decided to go to North instead once accepted into the program.
Mr. Graziano discussed how students feel about being a part of the academy at the High School North facility: "The assumption is they are excited to be a part of the Arts Academy and their passion led them to partake in this great opportunity."
This is an exciting opportunity presented to all Middletown students that qualify and it will have a huge impact on the growth of these kinds of programs in the Middletown Township school system.
For more information on the Middletown Arts Academy, click on the link below:
https://www.middletownk12.org/cms/lib/NJ01912805/Centricity/Domain/2422/MTPS%20High%20School%20Academies%20and%20Pathways%20Information%20Night.pdf