Jumanji 2017
Hang on for a minute...we're trying to find some more stories you might like.
January 21, 2018
The new Jumanji movie, released on Christmas day 2017 is a successful modern day continuum to the 1995 Robin Williams original.
The storyline- similar to the original- is told in the year 2017 with the original game board and pieces being replaced with a video game system and characters. Each of the four high school students get "sucked" into the video game, becoming the character that they chose.
While some fans of the original movie were skeptical of the new one ruining it, the comedy is rated highly in its own category, surely not stealing any spotlight from 1995's.
The action filled comedy stars Dwayne Johnson, Kevin Hart, Jack Black, and Karen Gillan, with a role also filled by Nick Jonas.
Ninety-two percent of Google users rated the movie good, and it got over 7 out of 10 stars on IMDB.
 The movie had viewers laughing out loud in the theaters and can be considered a success with fans left talking and suggesting it to others.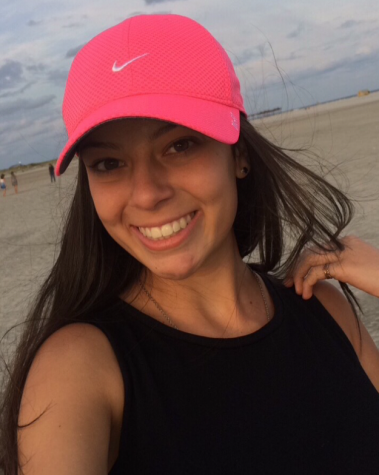 Dena Lombardo, Editor-In-Chief
My name is Dena Lombardo and I am a part of The Lions Roar newspaper of Middletown High School North as Editor-in-Chief and a staff writer. I enjoy writing,...