Rockefeller Celebrates the 85th Annual Tree Holiday Lighting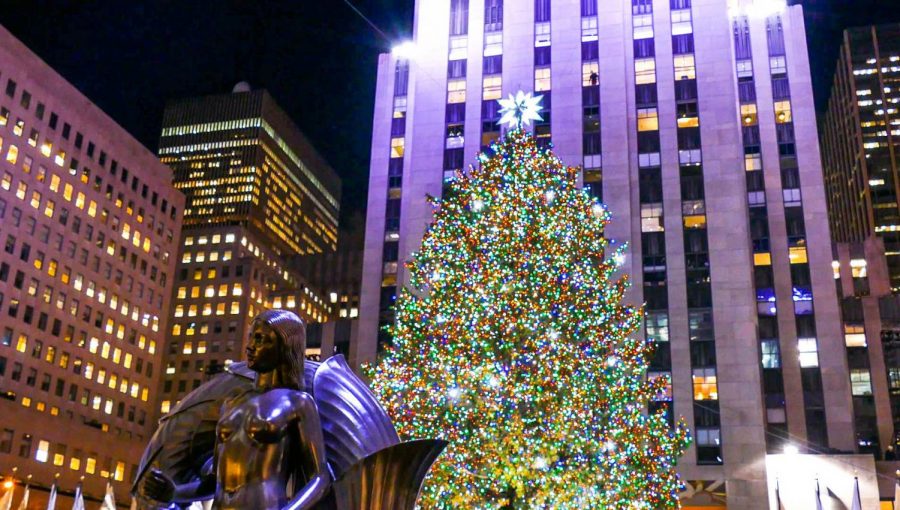 NEW YORK CITY- Lighting up for its 85th year, New York City's Christmas Tree of Rockefeller Center drew in crowds of tens of thousands, on Wednesday, November 29, who were awing at the 75-foot Norway Spruce from Pennsylvania.
The tree boasting 50,000 lights was lit at 7 PM November 29 at 30 Rockefeller Center, New York, and will continue with its visiting hours of 5:30 AM to 11:30 PM up until January 7 when its lights will go out at 9 PM.
The world-wide symbol of the Holidays, as Rockefeller's website calls it, was broadcast by NBC News 'Today Anchors' Savannah Guthrie, Hoda Kotb, Al Roker, and Matt Lauer- the latter was terminated from his post at NBC News.
The tree was located at the sight of West 48th and 51st Streets and Fifth and Sixth Avenue with the performers present at the lighting including hit singers Gwen Stefani, Brett Eldredge, Leslie Odom Jr., Jennifer Nettles, and band Train.
Each year for the past 8 decades, the significance of the tree has been modified and fitted to the current scenario or state of the United States. During the Great Depression, workers lined up to receive their paychecks of the Rockefeller Plaza construction site, and after 9/11 New Yorkers and Americans saw their tree decorated in Red White and Blue, according to Rockefeller's site.
The tree lighting on November 29 hosted by NBC with performers, and the tree itself, viewed by thousands will continue to bring different meanings to Americans in 2017 until January 7, as it has for decades.