Senior Edition Newspaper: Family/Friends Add Your Final Message For The Class of 2018!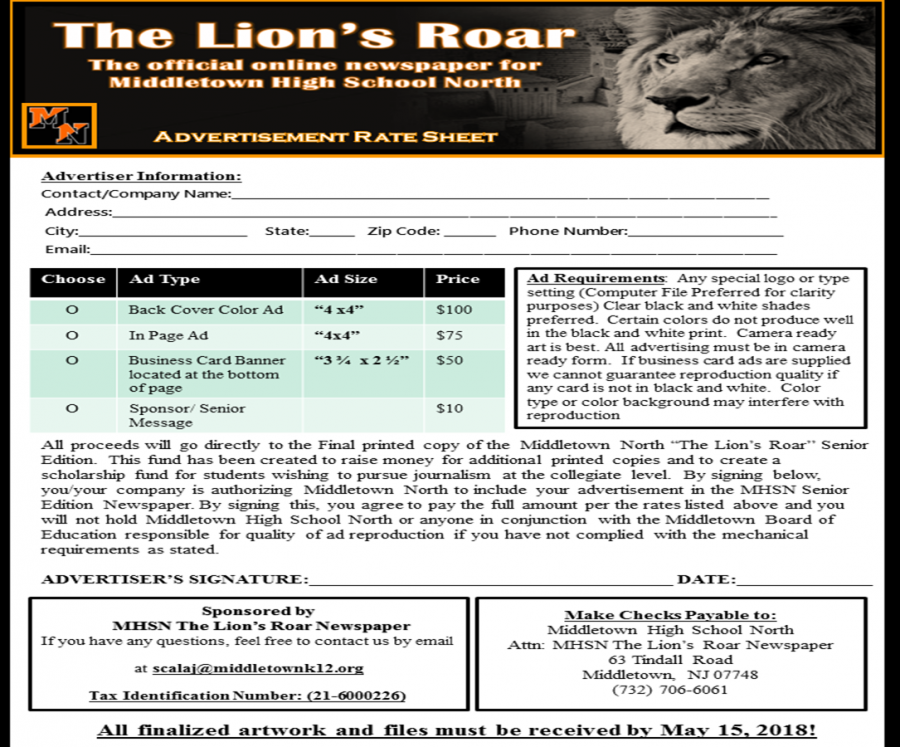 The Lion's Roar Staff
March 26, 2018
The Middletown North newspaper will be printing the first ever "Senior Edition" to be released in June (2018).  This edition will feature stories commemorating the senior class, as well as images of each graduate. The "Senior Edition" will also feature a message section from family and friends for a small fee of $10.    We also will be offering ad space throughout the newspaper in order to generate funding for "The Lion's Roar".  This initiative will allow the Lion's Roar staff to print enough copies for each graduate and create a scholarship fund to award to students who will be pursuing journalism at the collegiate/professional level.  If you are interested in advertising or posting a message for one of the 2018 graduates, please print the form attached ( Newspaper Fundraising Form) and send it to the Middletown High School North Main Office by May 15, 2018.