Ms.Diercksen Dinner of Honor at Monmouth University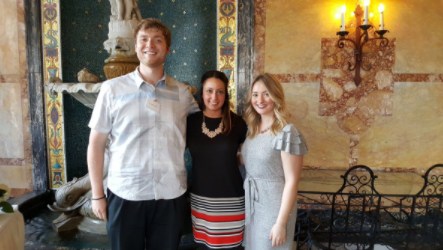 Hang on for a minute...we're trying to find some more stories you might like.
Ms. Amanda Diercksen is an English teacher for Seniors. Thursday, May 3 2018 in Wilson Hall at Monmouth University Ms. Diercksen was honored, along with two other teachers, for the Monmouth University William Roberts Charitable Foundation Outstanding Teaching Award. Her former student, Dough Bornhoeft, nominated her. He is a now senior at Monmouth about to graduate with a degree in English and will continue with his Master's in Creative writing.
The award was recognizing her outstanding teaching skills and dedication to education. Any senior at Monmouth University was able to submit a piece nominating an inspiration teacher.
Bornhoeft submitted a beautiful piece about one specific memory that he had in Diercksen's class during his last year of high school. He had received a B+ on a writing assignment and realized that he should hold himself to the same high expectations that Ms.Diercksen held for him.
The President of the University was also at this dinner along with Superintendent Dr. George and Principle Dr. Vari-Cartier. Each recipient was accompanied by their principal and family. Ms. Diercksen's parents, boyfriend, his mom, his sister, former student teacher and her former student where all there to celebrate with her.
Two teachers, one from Oakhurst and the other from Hackettstown, were also recognized at this event as outstanding teachers. They all received a plaque of recognition and a check for $1,500.
Ms.Diercksen has a very warm heart and wants the best for all of her students. She loves the idea of having a connection with her students. She says "When compared to an accountant or secretary, I really have the ability to make a long-term impact on my students–and this doesn't always need to happen through mastery of the content."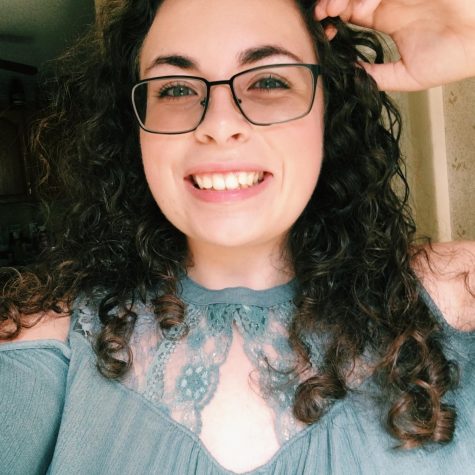 Kaitlyn Sukowski, Staff Writer
My name is Kaitlyn Sukowski. I am 17-years-old and a senior. I am a writer for the Lion's Roar Newspaper. I am also apart of the Orange Wave Marching Band...