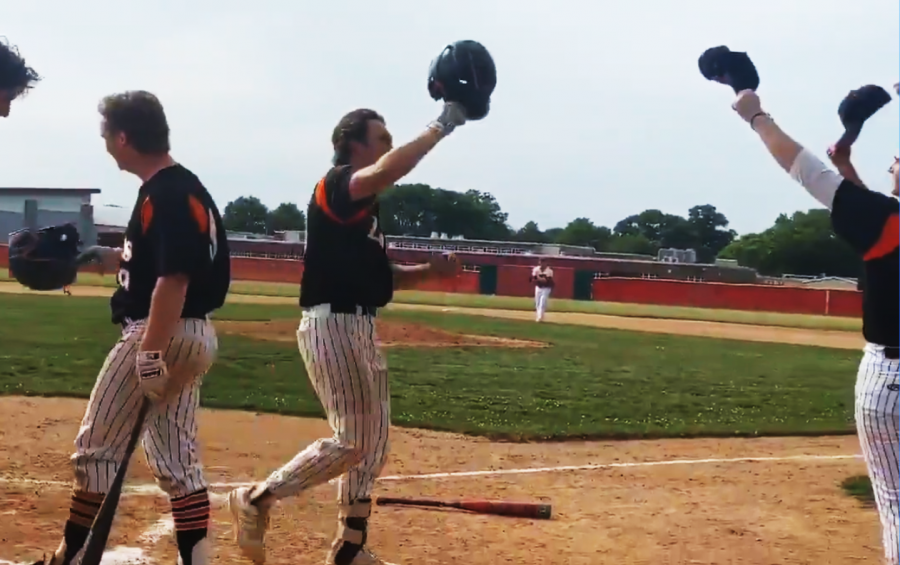 Have a day Danny Frontera. Middletown North's ace belts his 2nd homer of the game to put his team up 7-0. He has driven in 3 and also struck out 6 in 3 scoreless innings. pic.twitter.com/gns8JH264B

— Matt Manley (@Matt_Manley) June 2, 2021
The Middletown High School North Lions baseball team headed into the Central Jersey Group 3 NJSIAA State Tournament on Wednesday looking to get off to a strong start versus the Ocean Township Spartans.  That quick start happened in the third inning when brothers Ryan and Danny Frontera blasted back-to-back home runs to give the Lions a 3-0 lead. This would be the jump-start to the Lions explosive offensive day in their first-round 11-8 win over the Spartans.
Sophomore Ryan Frontera launched a two-run home run over the left-centerfield fence followed by his senior brother Danny Frontera smashing a solo home run that has still has not landed. The Frontera brothers combined for seven hits in which Ryan went 3 for 5 with a double, home run, 3 runs scored and 2 RBI.  Danny went 4 for 5 with 2 home runs, 3 runs scored and 4 RBI. The Lions offense also saw key contributions from Colin Dowlen (2 for 5), Tyler Sharkey (3 for 5), Andrew Lombardi (2 for 4), Tony Sansone (3-5) and Matt Adamson (1 for 3).  
The Lions offense put starting pitcher Danny Frontera in a comfortable position with a 7-0 lead.  However, the Spartans chipped away and made things interesting by adding two home runs off Danny Frontera, with Ocean senior Dillon Downs hitting an opposite-field two-run home run making the score 7-2 in the bottom of the fourth. Ocean's George Krenkel put two more runs on the board against Middletown North with a two-run home run in the bottom of the fifth to make the Lions lead 7-4.
The Lions struck back in the top of the sixth and seventh innings with  RBI singles by Colin Dowlen, Andrew Lombardi, Danny Frontera and Tyler Sharkey making the score 11-4. The Lions felt comfortable with the seven run lead, but Ocean's Nick Vaughn hit a two-run double and Krenkel and Downs added RBI singles during a four-run bottom of the seventh that added some tension to the slug-fest.  The Lions were able to finish off the game and earn the victory and will look to keep momentum going into Saturday's NJSIAA quarterfinal game vs No. 1 seeded Colts Neck High School. 
Great Job Lions and Good Luck on Saturday!
videos via Matt Manley Twitter
Andrew Lombardi adds an RBI single and Midd North leads Ocean 4-0, now bottom 3. pic.twitter.com/3dmOx035c5

— Matt Manley (@Matt_Manley) June 2, 2021