Track Teams Continue to Impress at State Meet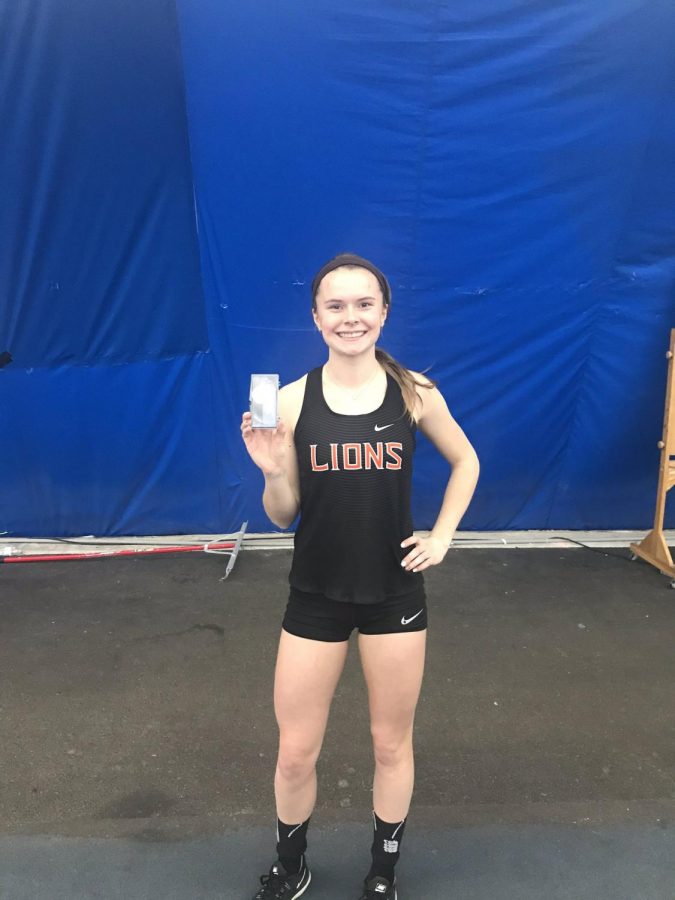 Olivia Kelty, Staff Writer
March 5, 2020
Saturday Middletown North athletes competed at the NJSIAA Group 3 Champions at the bubble in Toms River. This meet consisted of all the athletes from Group 3 that placed in the top six in their section two weeks ago. The meet was highly competitive and served as a chance for athletes to advance to next week's final meet, the Meet of Champions.
On the girls' side, Katelyn Reid (12) was successful in the High Jump. Here, she placed first and became the second girl to ever win at Groups alongside her sister, Jenna Reid. Reid jumped 5 feet 4 inches which was just short of her personal best. She will be competing in the Long Jump and High Jump next weekend at Meet of Champions in Staten Island. 
Rett Schnoor (11) was also very successful. Schnoor placed 4th in the 55-meter dash and broke the school record. This is her first year on the team and she has already secured herself a school record. She will run next weekend at the Meet of Champions.
On the boys' side, Isa Yilmaz (12) placed sixth in the 800-meter dash. After being sick all week, Isa was able to run two minutes flat just shy of his personal best. He will be advancing to the Meet of Champions next weekend and will be running in the 800-meter dash, 4×800 and 4×400.
The boys 4×400 placed fifth and ran a school-record time of 3 minutes 30.7 seconds. This relay consisted of Matt Conway (12), Isa Yilmaz, KC O'Brien(12) and Anthony Sclafani (12). The boys will be advancing to the Meet of Champions next weekend.  
In the field, Jada McKnight (10) threw a personal best in Shot Put. She threw 34 feet 1.5 inches. Adam Ibraimovic (11) also threw a personal best of 43 feet 8 inches. 
The Meet of Champions will take place this Saturday, March 7, at the Ocean Breeze Athletic Facility on Staten Island. Be sure to show your support for both teams!