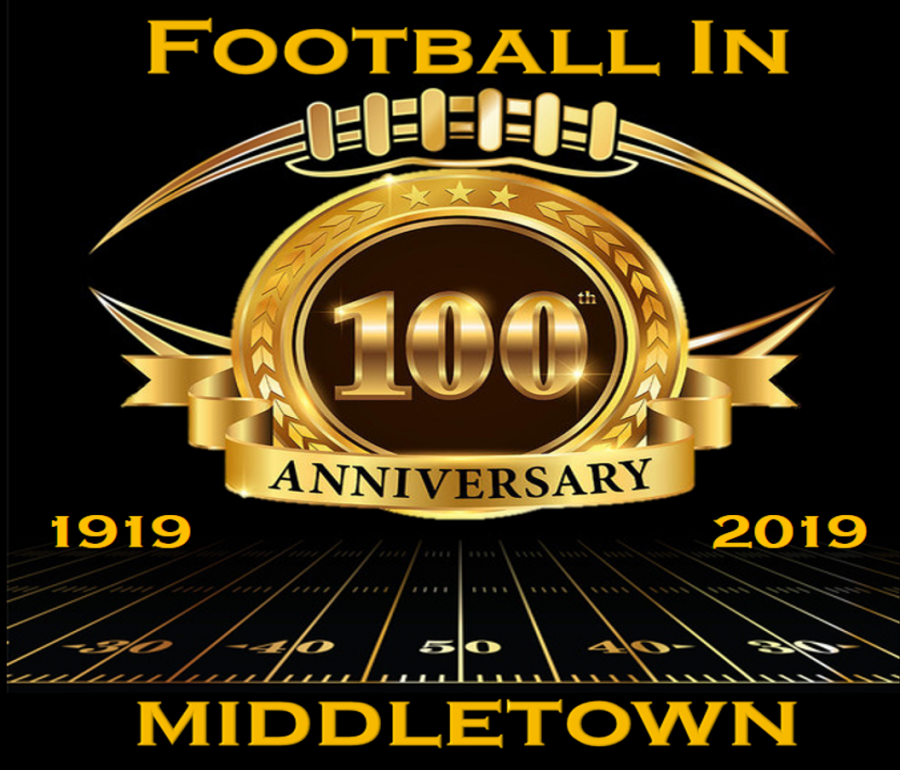 Middletown to Celebrate 100 Years of High School Football
Former Lion, Eagle & Seraph Gridders & Cheerleaders to Attend
It was in 1919 that Middletown Township High School embarked on its first year of playing football at the high school level.  The pride and tradition that season created still exist today at Middletown High School North, Middletown High School South and Mater Dei Prep.
In honor of this milestone, a celebration of the Centennial will be held on Friday, October 25th from 4:45 pm until 6:45 pm in the Wall of Champions area in the gymnasium at Middletown High School North.  The event will take place prior to the Mater Dei Prep at Middletown North football game. Included among the attendees will be football players and cheerleaders from as far back as 1943!
The free, informal gathering is open to all former gridders and cheerleaders who attended any high school in Middletown. The original school was affectionately known as Leonardo High School, before being recognized as Middletown Township High School (MTHS) in the early 1950s.  Overcrowding at the school on Tindall Road resulted in the need for two high schools. In the fall of 1976, the school split and Middletown High School South and Middletown High School North were an outgrowth. Mater Dei High School started playing football in 1963. 
On display will be vintage photos, football uniforms and memorabilia dating to the 1920s. Guests are also invited to bring their own memorabilia and share it at the gathering.
For more information, please contact Ray Veth – MTHS (732-299-4961 – [email protected]); Jon Scala – MHSN (732-757-2336 – [email protected]), Jennifer Smith – MHSS ([email protected]) or Mike Corley – MD (732-948-3207 – [email protected]).
CHECK OUT THE APP.COM Photo Gallery
https://www.app.com/picture-gallery/sports/2019/09/10/celebrating-100-years-football-middletown/2213818001/