North Softball Captures 2nd Straight State Sectional Title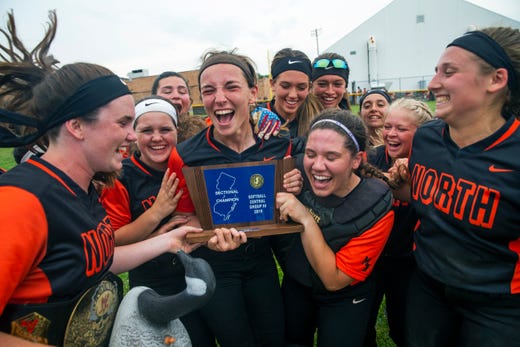 Lion's Roar Staff, Writer
May 31, 2019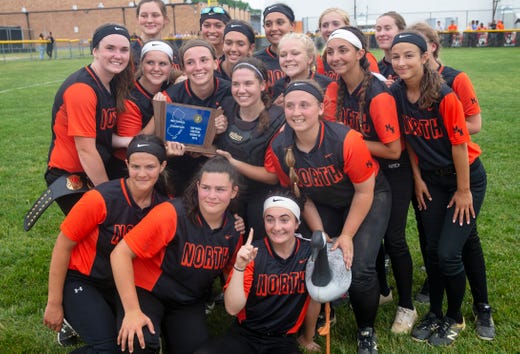 May 28, 2019
MIDDLETOWN – The Middletown North Lions Softball program was looking to capture their second straight NJSIAA State Sectional Group 3 Championship against 4th ranked Steinert High School on May 28, 2019 and the lady lions did not disappoint.  Behind starting pitcher Malori Bell, the senior had one of her strongest performances in leading the Lions to a 5-3 victory at Middletown high School North.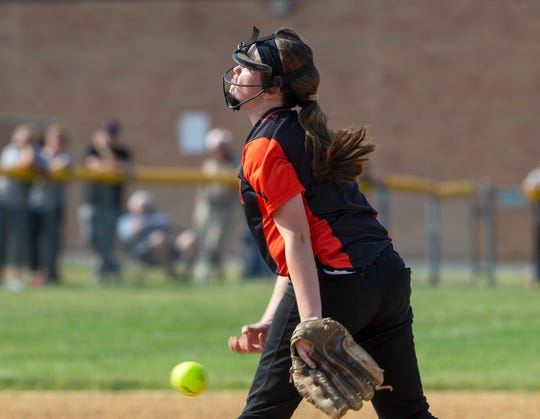 The Lions jumped out to a 3-0 lead behind a some timely hits from multiple players in the lineup.  Malori bell was responsible for a solo homerun while, third baseman Jacey Tammaro,  drove in a run in the second inning and right fielder Ava Turner drove in a run in the third inning.
The Lions added two more insurance runs off of a double from junior Lili Richichi to gain a 5-0 advantage heading into the top of the seventh inning.  At first the 5-0 lead seemed insurmountable after the way Bell was dominating Steinert's lineup through the first six innings.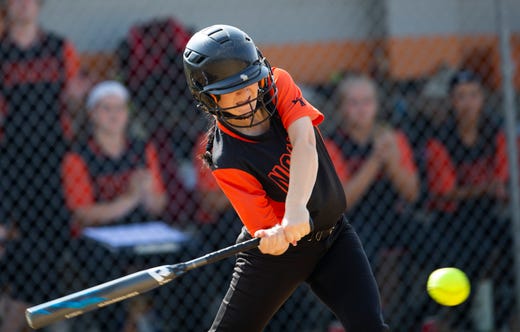 Prior to the seventh inning, Bell struck out 17 of the18 batters she faced.  However, in the top of the seventh, Steinert put a little fear in the Lions by scoring 3 runs to cut the lead to 5-3.  However, Bell finished the job and the Lady Lions celebrated by storming the mound.  The victory improved the Lions season record to (25-5) as they look to continue on in the next phase of the Group III State Overall Semifinals. Coach The Lions were excited to win their second straight title, but many believed it was expected based on the talent and hard work of this roster.  "We know Mal is going to do anything she can to help us win," said junior outfielder Lily Richichi.
Congratulations to the Lady Lions softball program on all of their success! Go Lions!