MHSN 2019 Hall of Fame Class is Announced
The Middletown High School North Hall of Fame Committee has announced the selection of the 2019 Hall of Fame class.  The sixteen member committee narrowed their final list to twenty three before casting their final votes for this year's inductees.  In order to be inducted, nominees must receive a 75% "yes" vote by the committee. This year marks the first time in nearly a decade that the the Hall of Fame will be inducting a class. This year's group features some very talented Middletown North athletes that have left their impact on the Middletown community.  The 2019 class features nine selections that include:
Jenifer Anzivino Class of 2006
Evan Bruno Class of 1999
Robyn Dunn Class of 1991
Vincent Esposito Class of 1999
Michael Florio, Jr Class of 1996
Devon Freshnock Class of 2013
John Hockin Class of 2000
Carolyn "Nickie" Kelly Class of 1993
Thomas O'Neill Class of 2014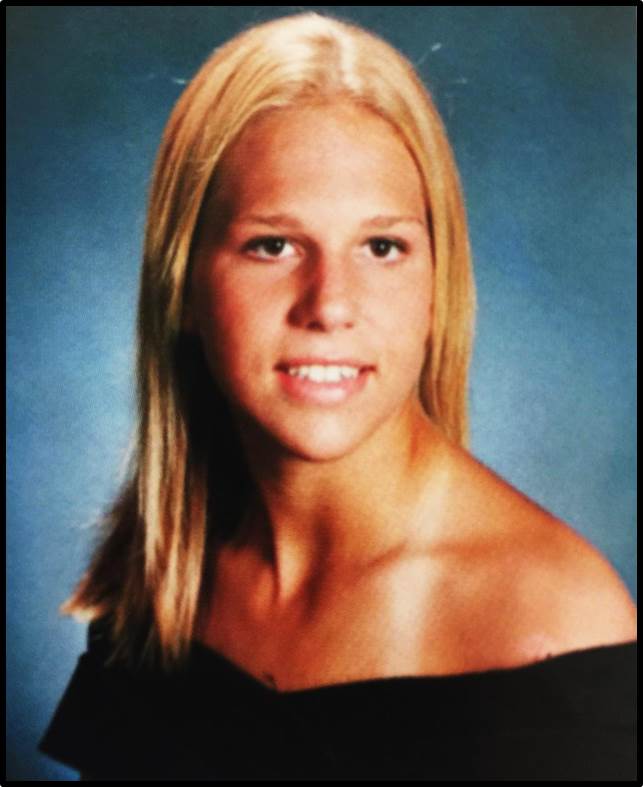 Jenifer Anzivino is Middletown North's Girls Soccer all time leading goal scorer with 103 career goals.  Considered one of the greatest players in Shore Conference history, Anzivino led the Shore Conference in goals during the 2005 campaign. She was recognized twice as the Middletown North Soccer Most Valuable Player, while also being selected to the All Shore Team three times, including twice being a 1st Team All Shore selection.   The Asbury Park Press recognized Jen's ability and named her the APP 2005 Player of the Year. After graduating from Middletown High School North, Jen went on to play four years at Rutgers University becoming an All American defender in 2010. She was also recognized as a two time 1st Team Big East selection.  After earning her degree from Rutgers, Jen was drafted by Sky Blue of the World Class Professional Soccer League. Jen later went on to coach at Wagner College for two years where they had a record breaking season and also was part of a global program where she traveled to South Africa to volunteer for Coaching Across Continents.  Jen is now coaching at the youth level to give back to the game that game her an amazing journey in life.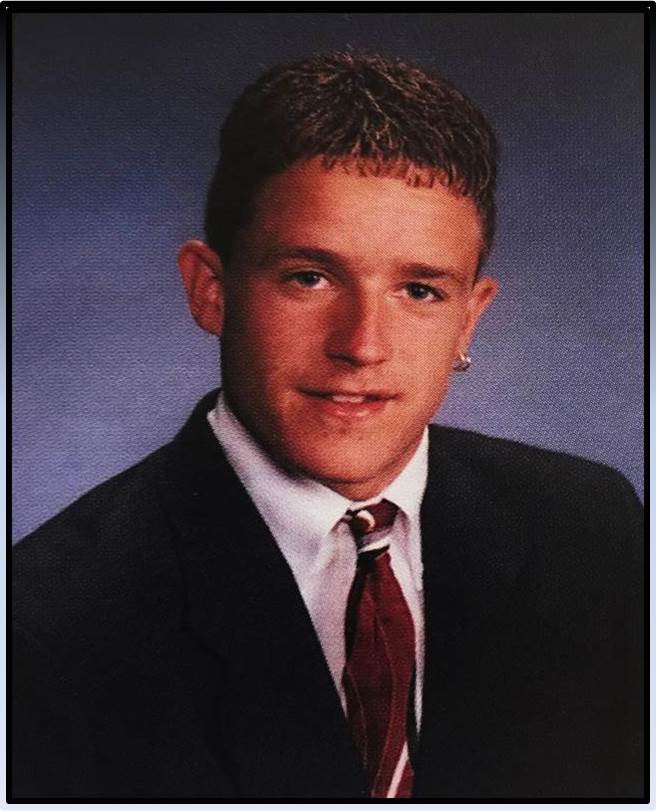 Evan Bruno was a 3 year Varsity standout for Coach Ensign from 1996-1998. During his varsity tenure Evan starred as a Forward, while setting every offensive record for a soccer player in North's storied athletic history. The records he set still stand as milestones today. His records are as follows: Most Goals in Season 24 (1998); Most Goals in Career 49 ('96-'98); Most Assists in Season 11 (1998); Most Assists in Career 16 ('96-98); Most Points in Season 58 (1998); Most Points in Career 114 ('96-'98). Evan's achievements are prominently displayed on a plaque at High School North. He is still the Offensive leader in every individual category. Some additional highlights include: Team Captain (1998); Named M.V.P. Senior year (1998); 1st Team All-Conference (North) ('96, '97, '98); 1st Team All-Monmouth County ('97, '98); 1st Team All-Shore ('98); 3rd Team All-State ('98).  Evan continued his soccer achievements while playing for Division 1 Lehigh University from 1999-2003. Evan was granted a full, 4 year scholarship to Lehigh because of his soccer prowess he displayed while at Middletown North. Once again Evan excelled at the highest level. His Collegiate accomplishments are as follows: 4 Year Varsity starter; All-American Division 1 as a Forward (2001); 3X Regional All-American ('00, '01, '02); 2X Patriot League Player of the Year; 3X 1st Team All-Patriot League Selection; 3X 1st Team NSCAA All-Mid Atlantic Team; Second All-Time Leading Scorer in Patriot League History; One of only two players to score 100+ Career Points in Patriot League history; Selected and Honored at Historical Ceremony at Lehigh University as one of the best players, and 1st Team Selection on the 25th Silver Anniversary All-Patriot League Team (November 2016).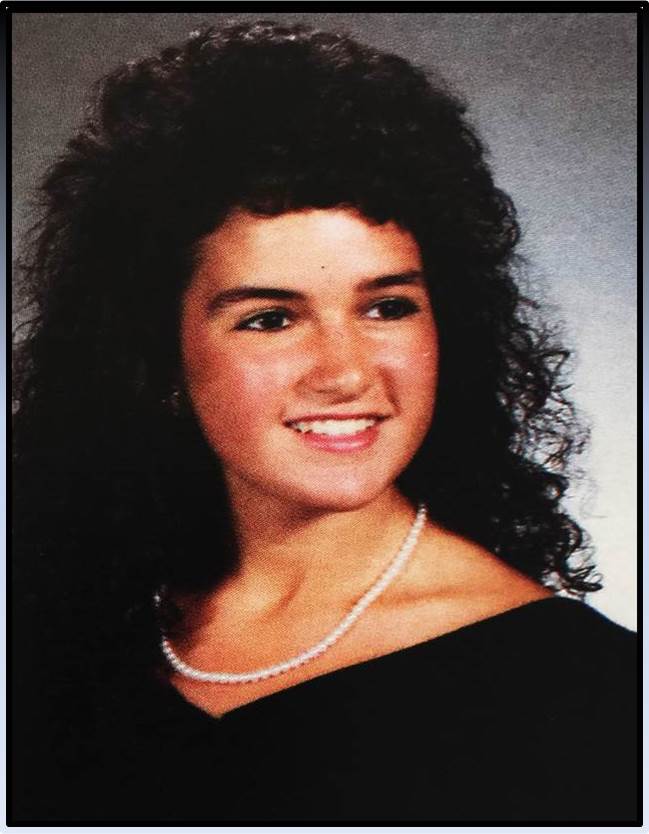 Robyn Dunn was a two sport athlete for soccer and basketball. She was a 4-year starter for the Lions soccer team. Robyn was named 1st team All Shore her Sophomore and Senior year, and 2nd team her Junior year. She was also named 1st team All State and All East. Robyn was MVP her Sophomore, Junior and Senior year.  Robyn went on to play at Stockton where she was named MVP in 91 and 92 and 1st team All State. She finished her college career at Georgian Court and was named defensive MVP in 93 and 95. Dunn was the mainstay of the Shore Conference Tournament champions. A tough one-on-one defender, she was responsible for shutting down some of the top scorers at the Shore. Her best game came in the Shore Conference final when her tenacity helped the Lions stop Wall during her senior season.  Started varsity on defense for four straight years for Lions, playing on two Class A-North Division Championship squads.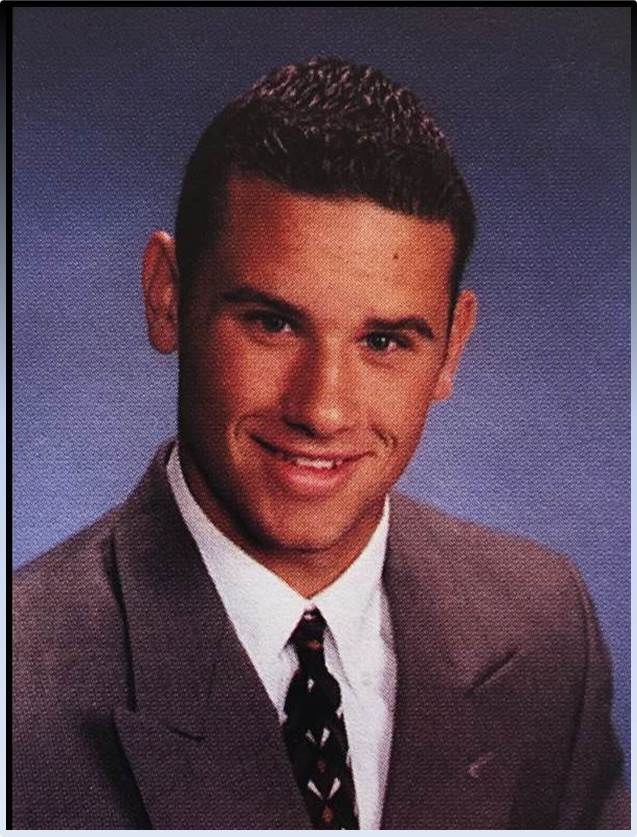 Vincent Esposito played 4 years of baseball and football while attending Middletown High School North. One of the Lions most decorated baseball players, Vinnie was a 3 year varsity starter for Coach Rich Veth on the Lions Baseball team from 1997-99.  During that time, Vinnie was recognized as a member of the All Shore Team in 1998 and 1999 playing a vital role in the Lions winning the 1998 A-North Division Title with a 21-7 record. Vinnie still ranks in the top 10 in many seasonal and career record categories while playing for the Lions.  Vinnie continued his playing career at Rutgers University for the Scarlet Knights from 2000 to 2003.  During that time the Scarlet Knights won the Big East title, appearing in the NCAA tournament three times.  Esposito had his best year during his senior season as he appeared in 58 games, starting 57 with a .328 batting average.  A member of the Big East All-Academic team, while also being recognized as the 2002 MVP of the Big East Tournament under Coach Fred Hill. He was then drafted by the Toronto Blue Jays in the 22nd round in 2003.  After serving as the Middletown North JV Baseball Coach during the 2006 season, Vinnie joined his brother Paul as a member of the coaching staff at St. Joseph's High School (Metuchen) while helping the squad to two county championships and two state sectional titles.  Soon after Esposito became the Head Coach at Colonia high School becoming the Dean of Student Affairs at Henry Hudson High School.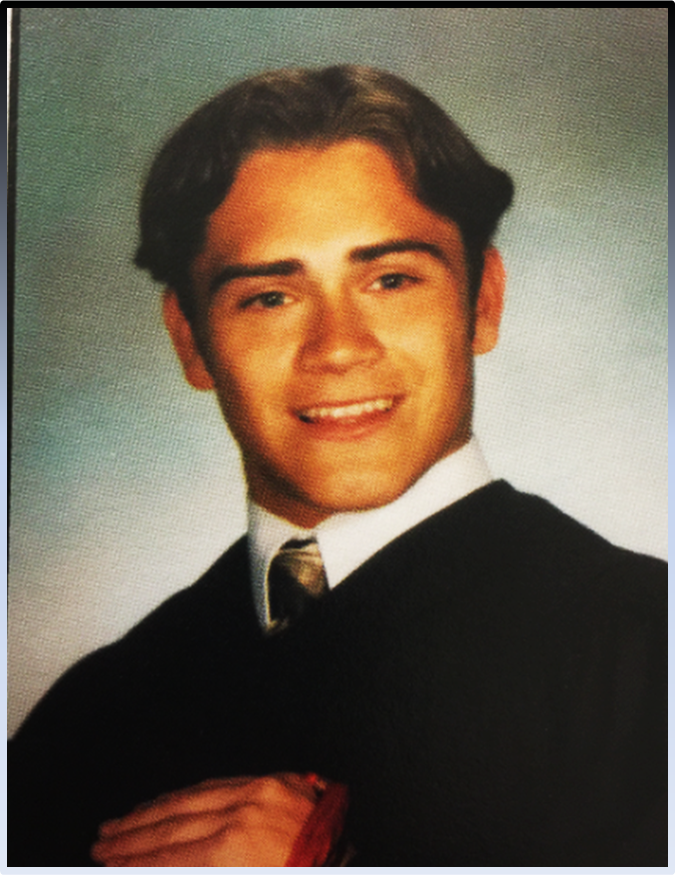 Michael Florio, Jr comes from a successful wrestling family background in which his Father Michael and Uncle Len, Uncle Matt and Uncle Jim were all District Champions for the Middletown North Lions Program.  Mike was a critical member of the 1996 Central Jersey Group IV State Championship Wrestling team that completed the season with an overall record of 12-3 and being ranked No. 1 in Monmouth County. Mike wrestled against Highland Regional for the Group IV championship, while beating Jason Joseph, who was 26-0 at the time.  During Mike's illustrious career at Middletown High School North, Mike was the first Lion to ever become a 4 time District Champion.  Capturing the following District Champion Titles: 1993 (112 lbs.), 1994 (119 lbs.), 1995 (126 lbs.) and 1996 (130 lbs). Mike also was the 1996 Region Champion at 130 lbs and placed 4th in states during his senior campaign. Mike was also recognized by the Asbury Park Press as a 2nd Team All Shore selection in 1995 and a 1st Team All Shore selection in 1996.  Mike finished his career for the "Orange and Black" with a 94-17 overall record.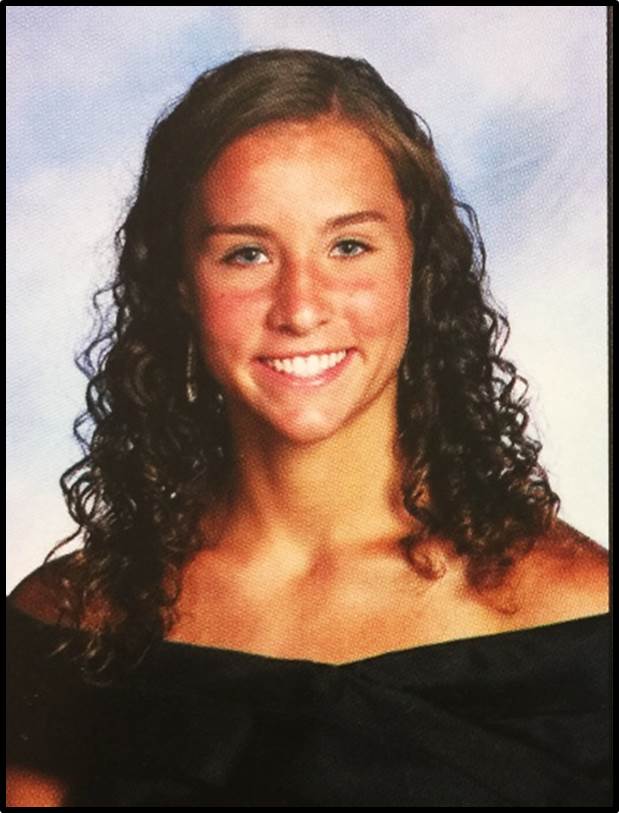 Devon Freshnock is considered one of the best all around athletes to wear the "Orange and Black". Devon was a force in field hockey, as well  track and field. Devon was a four-year member of the Middletown High School North Varsity field hockey team while being selected the team's  Most Valuable Player award during her sophomore, junior and senior season. A great leader and team player, Devon switched between defense and midfield and finished her high school career with 40 goals and 20 assists.  She helped the Lions capture a Shore Conference A North Division Title and was twice named Monmouth County First Team, Second Team All-Shore, and All-A North Division. Devon also played club hockey for Jersey Intensity helping them secure four USA Field Hockey Disney Showcase medals, four USA National Field Hockey Festival medals, and three USA National Indoor Tournament medals.  Devon also is an active member of the USA Field Hockey Futures Elite Program  During her track career at MHSN, Devon still holds the 400, 300, and 55 meter dash school records while being recognized as an Asbury Park Press All Shore Selection in Track in 2013.   After graduating from MHSN, Devon attended Rutgers University where she played field hockey on scholarship, serving as team captain her senior year. During her final season at Rutgers, Devon started all 18 games at back, with six goals and six assists (18 points) including a multi-goal game with two goals in 5-0 win over VCU.  Devon earned the 2013 Sportsmanship Award from the Big Ten Conference and was also named to the All-Big Ten Tournament Team, while also being selected to the 2016 Academic All-Big Ten. Devon also participated in 2016 Women's National Championship with Team USA prior to season.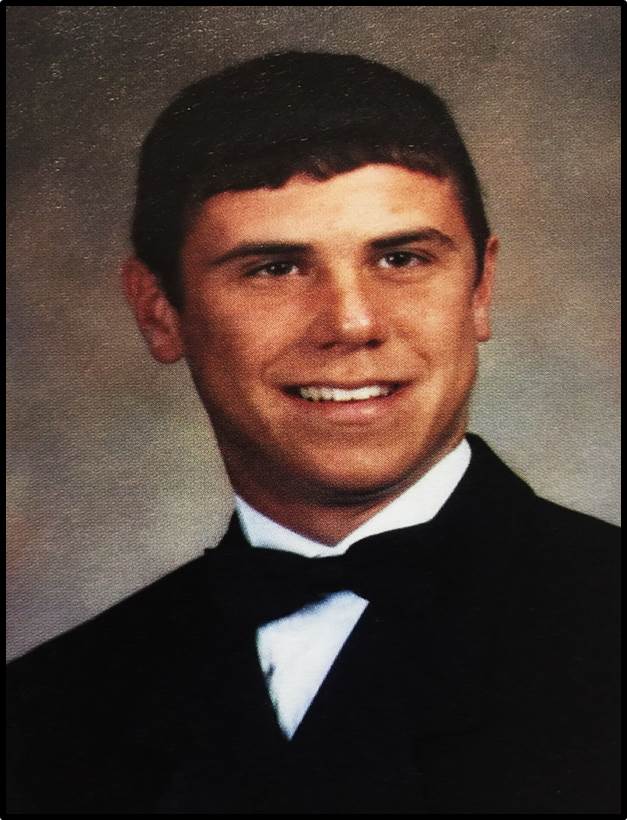 John Hockin is recognized as one of the most dominant mat men in Middletown North Wrestling history.  During John's fantastic career at Middletown High School North he was the second Lion to ever become a 4 time District Champion.  Capturing the following District Champion Titles: 1997 (103 lbs.), 1998 (112 lbs.), 1999 (119 lbs.) and 2000 (125 lbs). John also was the 2000 Region Champion and placed 3rd in the NJSIAA tournament with a 5-2 win over Indian Hills' Chris McDonnell. during his senior campaign. John also was a Regional place winner during his freshman through junior season.   John was recognized by the Asbury Park Press as a 3rd Team All Shore selection in 1997 and 1999, a 2nd Team All Shore selection in 1998 and a 1st Team All Shore selection in 2000.  John finished his Middletown North Wrestling career with an overall record of 96-17, including a 33-2 mark during his senior campaign.  At the time, John finished his career with the most wins in Middletown North history and was named Most Outstanding Wrestler in the District 22 tournament.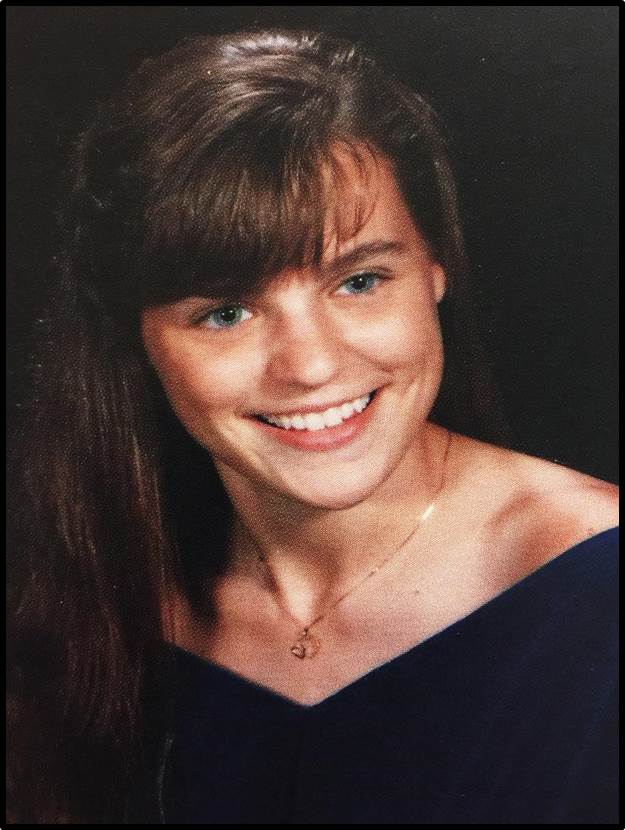 Carolyn "Nickie" Kelly was a two sport standout for the Middletown North soccer and basketball programs.  Although Nickie was named 2 time All Division in Basketball, the soccer field is where Nickie shined the brightest. Nickie was a 4-year starter for the Lions soccer team from 1990-1993. She was 3 time All Shore selection and played a critical role in leading the Lady Lions to three consecutive Shore Conference Championships from 1991 to 1993. She was also a member of the undeafeated 1992 squad that featured a 19-0 record.  Kelly had her best year ever in 1993, scoring 21 goals and setting up 14 more as she set the pace for Middletown North's third straight SCT title. Kelly had the game-winner against Wall in a 1-0 semifinal victory and scored two goals over Brick Memorial in a 3-1 SCT quarterfinal win.  During her career, Nickie had 40 goals and 34 assists. Kelly was the driving force in Middletown North's lineup for her four years and played on the outside midfield her first two years and moved inside her last two seasons. Nickie is known for her passionate play and a rocket shot. She was known in the Shore Conference for her ability of taking corner kicks with either foot and being deadly accurate.  Nickie went on to play at Georgian Court where she had 103 goals and was a 4 time All American selection. She continues to coach in the community as the head coach of Mater Dei High School girls soccer program.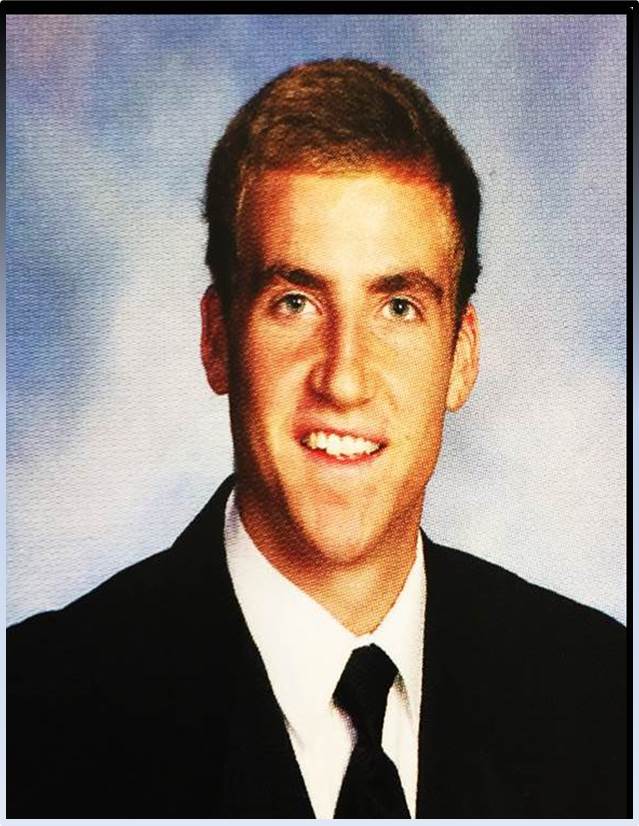 Thomas O'Neill was twice selected as an All American while at Middletown North (Indoor track 2 mile, Outdoor track Distance Medley Relay).  Tom was also a two time Meet of Champions Winner(2012 XC, 2013 indoor 2 mile). After graduating from Middletown high School North, Tom ran for four years on a full scholarship to Providence.  Tom ranks #10 all time at Holmdel Park for cross country. He is the only person in NJ History to run under 16 mins four times at Holmdel Park in one year. Tom also ran in the Penn Relays DMR Championship of America and 3k Championship of America. He competed in Track & Field National Championships three times and XC National Championship once.  Tom accomplished many things at Middletown North including capturing ten 10 State Sectional Titles, six Group titles, five County titles,and two Shore Conference titles while being named New Jersey's Runner of the year in 2013. Tom was also names 1st team All State four times, including 2nd Team All State twice and 1st Team All Shore six times,  Tom was a part of three state sectional team titles, the first ever Group XC team state title and has set four XC school records, five indoor school records, eight outdoor school records, and numerous meet records at the state, county and conference level. Tom set personal bests HS: 1600: 4:16(4:10 split); 3200: 9:01; 5k 14:51; 3k 8:27 and College: 8k XC: 24:12; 10k XC: 29:57;   3k: 8:17; 5k: 14:23.