North vs South Soccer Update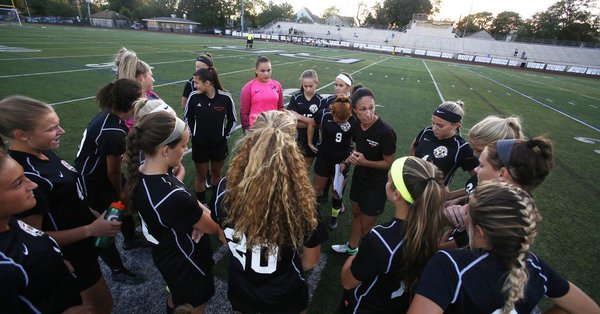 Hang on for a minute...we're trying to find some more stories you might like.
Monday, September 24, 2018 the boys and girls varsity soccer teams faced off against Middletown High School South, our biggest rivals. In the girls game, South was leading 1-0 going into halftime. At the start of the second half Emily McCarthy scored, tying the score at 1-1. McCarthy's goal shifted the momentum of the game in Middletown North's favor and would lead to the go ahead goal scored by Darien Rinn.  The Lions did not look back as they add on an insurance goal by sophomore Ashley Dietrich that would cap the scoring for the game.   The Lions captured their ninth consecutive win to start the season leaving them as one of the top teams in the state.
In the boys game Middletown South scored first, taking an early lead of 1-0. Quickly after, Aidan Cardella scored his first goal, tying the game at 1-1.  Middletown South scored again at the end of the first half. At the beginning of the second half, Aidan Cardella scored his second goal of the contest, tying the game up for the second time at 2-2. Unfortunately, Middletown South proved victorious with a third goal, and ended up defeating Middletown North 3-2 in the highly anticipated contest.