MHSN Softball Takes League By Storm
Hang on for a minute...we're trying to find some more stories you might like.
The Middletown High School North softball team has been dominating its competition throughout the spring season. With a 16-2 record, the team has been working hard to increase their strengths and win against their competitors.
One of the team's key players is senior Milena Wilton, who is the starting third baseman and, according to other teammates, a great leader and role model. Wilton also joined elite company as she earned her 100 career hit, which is considered to be a difficult accomplishment.  Milena will be continuing her softball career at the University of Hartford after graduation from Middletown High School North.
Alyssa Vetrano, another senior, is shortstop with an amazing glove and personality. Gabi Cerbo, senior, and Malori Bell, junior, are also large contributors to the team's success.
To embody their successes, players are awarded with the "Special Forces Belt," which, according to sophomore Lily Richichi, represents a specific achievement within the team or a celebration of an influential contribution.
"Everyone on the team is super close this year, so I think that the belt helps push everyone to do their best while also having fun with it," said Richichi, who earned the belt after gaining her first hit in her varsity career.
Also a great contributor to the team is their coach, Coach Hoffman, who is described by his players as "an amazing person" who "cares so much about the team and puts so much time into making sure [they] are the best [they] can be."
"I think we have a great time this year and if keep working hard, we can win some titles."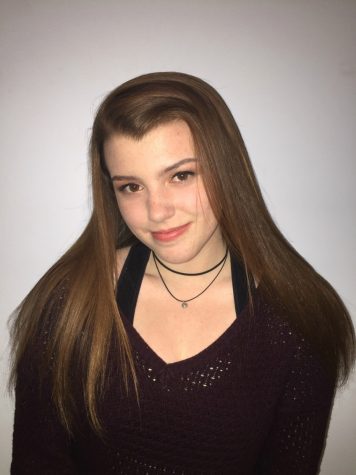 Addison Gallagher, Editor-In-Chief
I am editor-in-chief of the Lion's Roar newspaper, as well as a staff writer for Affinity Magazine. I cheer for Middletown High School North and am a...