Midd North Senior Makes Swift Exit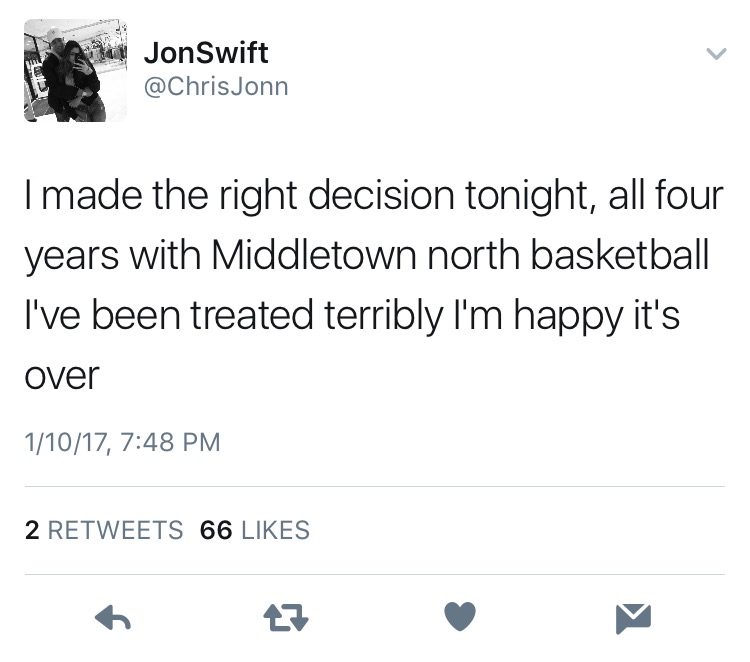 In a pivotal match for North's  boys' basketball against crosstown rival Middletown South, one of their biggest, most pivotal players made a move that may mark their whole season.
Jon Swift quit mid-game.
Swift, a senior and one of the biggest players on the team, departed during the fourth quarter of the Lions' 58-55 victory over the Eagles. A crowd of roughly 300 watched as Swift tore his jersey from his back, bellowed, and exited the gym.
Swift took to Twitter to justify his actions, saying, "I made the right decision tonight, all four years with Middletown north basketball I've been treated terribly I'm happy it's over."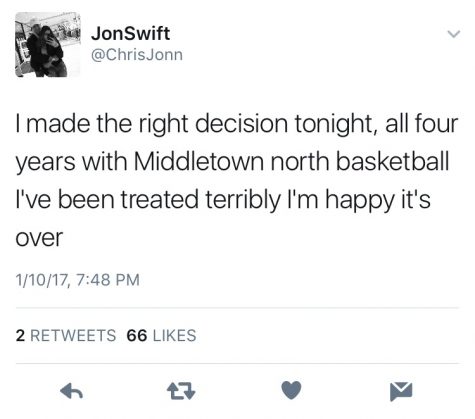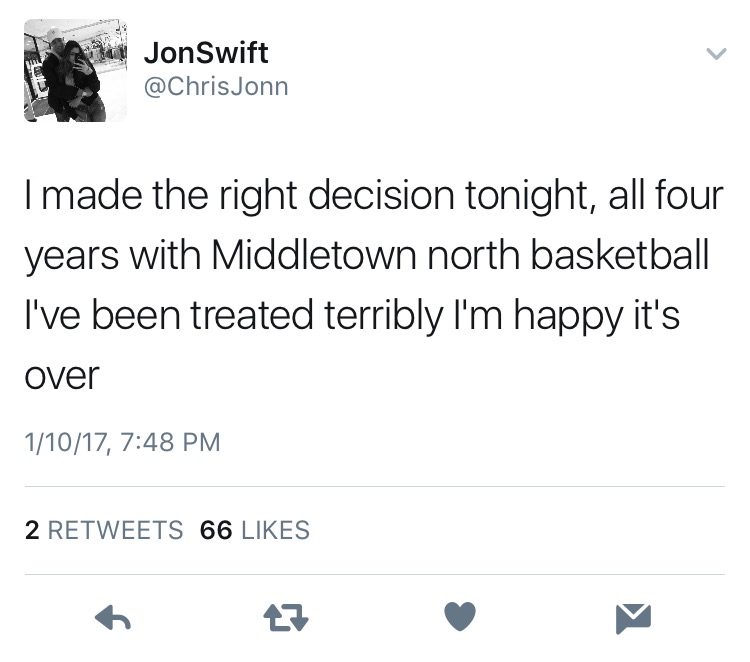 Swift also retweeted his tweet from October 13, which read, "65 days till I'm back on the court with my brothers, forever grateful for them #OURYEAR."
This departure comes in the midst of a rough patch for Middletown North, as they had dropped two games in a row and four of five prior to the defeat of South. Though they now sit at 5-5, many expected bigger things from the Lions this season.