Greenhouse Opening Marks the Beginning of a Sustainable Future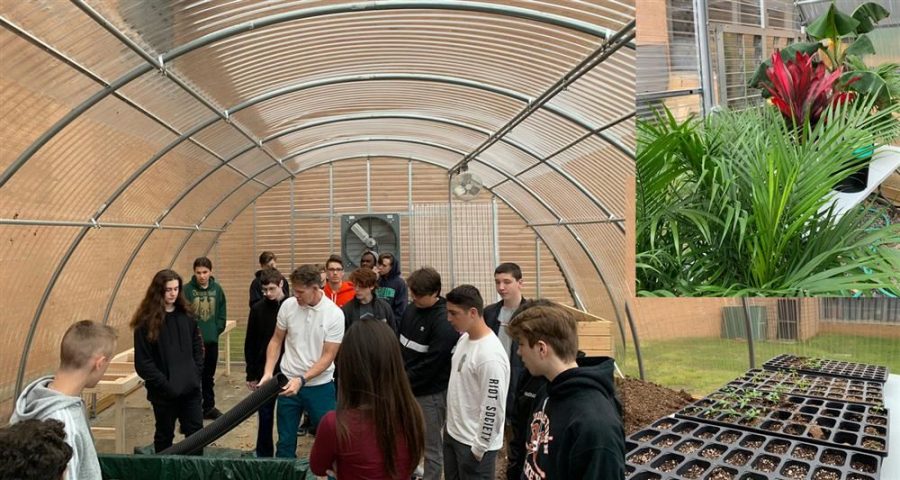 Benjamin Tooker, Staff Writer
June 7, 2019
At 3 P.M. on Tuesday, May 28, MHSN students, staff, and sponsors alike gathered in the courtyard to celebrate the completion of North's greenhouse/horticultural lab. At the forefront of the ribbon-cutting ceremony was none other than Dr. Cartier herself, who gave due thanks to those who helped make the greenhouse a reality and voiced her enthusiasm for the project and its future.
"This is our legacy here at Middletown High School North thanks to all of your efforts, so you all deserve a round of applause."
Following the ribbon-cutting event, attendees were permitted to tour the greenhouse and view its contents. On the interior of the facility, Mr. Milnes described the greenhouse's inner workings. He explained to visitors how the greenhouse utilized a ventilation system and a fan to keep it at optimal temperature, along with how excess water was drained from the soil of garden beds.
All in all, the event was a major success. Already, the long-term goal of the greenhouse was being realized as different members of the community were brought together under a common banner of creating a sustainable future.
When asked about his hopes for the facility, MHSN staff member Mr. Kalman stated, "Our hope is to continue to harvest, grow a lot of food out of here and continue to build upon this project. Hopefully other classes will come down and utilize the greenhouse and keep it going for many years."