MTPS Eyes May 10 as Anticipated Date to Follow Full Day Schedule
Via: MTPS Pride Newsletter #69 (April 16, 2021)
On Wednesday, a community letter from Superintendent of Schools, Mary Ellen Walker, indicated Monday, May 10 as the anticipated date that students will be able to return to a full day academic schedule, including lunch.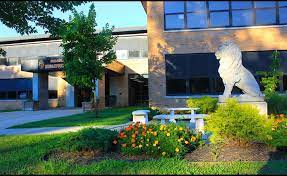 Our principals and assistant principals have been working with their Pandemic Response Teams to create plans for lunch that include 6 feet social distancing between students. We are currently in the process of hiring and onboarding new staff to provide additional supervision of students during lunch periods, as well as working with our food and transportation vendors on the changes needed to implement the full day schedule.
Each school has created and is in the process of finalizing a unique plan for lunch based on their master schedule, in-person enrollments, facilities, etc. Your child's principal will provide you with specific information on lunch procedures at his/her school, including food service information.
Additionally, on Monday, April 19, it is anticipated that the middle schools will provide the opportunity for students to attend in-person instruction five days a week. Students who currently participate in the four (4) day hybrid model will be scheduled to attend in-person five (5) days a week. Students participating in the 3/2 day cohort model will continue to attend following their regular cohort schedule, and virtual students will continue to participate remotely. Parents should notify the school if they wish to make a schedule change that deviates from the plan above.