Mayor Perry Meets With Middletown North's GLP3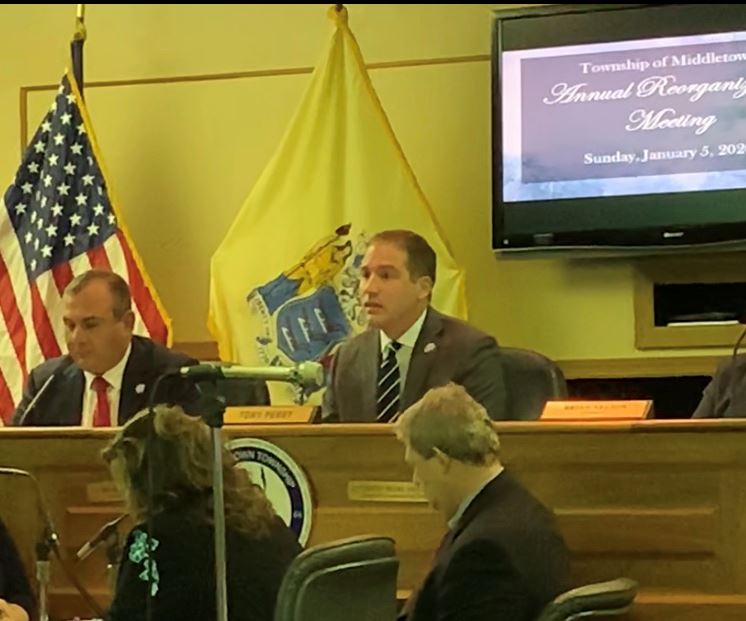 On January 11, 2021, Middletown Township Mayor Anthony S. Perry took time out of his busy schedule to meet with Middletown High School North's Government, Law and Public Policy Pathway students known as GLP3.  Due to COVID-19 meeting restrictions, this interaction took place via Google Meet instead of an in person presentation. 
According to the www.middletownnj.org website, Mayor Anthony S. Perry joined the Middletown Township Committee in 2017 and was Mayor in 2019 and 2020. He is currently serving as Mayor for 2021. Prior to joining the Township Committee, Mayor Perry was a member of the Middletown Township Planning Board. He was also a Trustee of the Middletown Township Library Board.
For nearly 45 minutes, Mayor Perry shared insight on pursuing a life in politics which was informative and inspiring.  A strong connection with the students was evident and the fact that Mayor Perry was the youngest elected Mayor in Middletown's history at age 28 speaks volumes.  Many students could sense Mayor Perry's passion for making a change in society and their feedback on his presentation was very positive The Mayor gave words of wisdom and stated that "The most important thing for your generation to do is get involved.  It is easy to complain about something, but those who get involved are the people who can make a difference" said Perry.  Throughout his question and answer session with the Middletown North students, Mayor Perry discussed the satisfaction of being to help people and make Middletown a great community to live. Mayor Perry also addressed how and what the budget is used for, unique projects that are going on in the Middletown community and his goal of reaching as many students as possible pursuing a life in politics.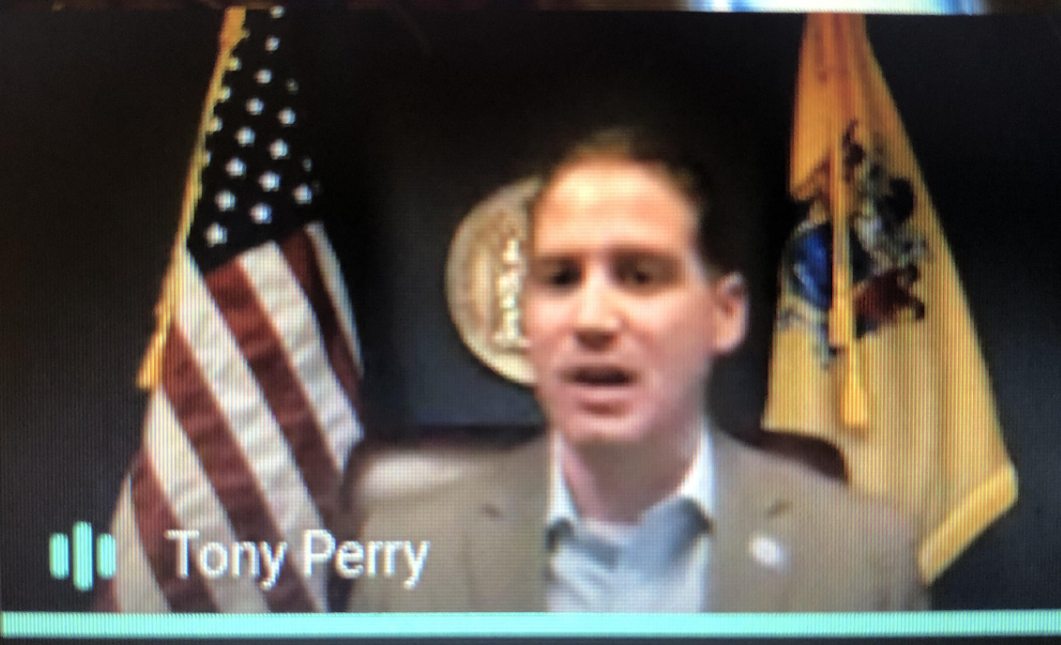 The Mayor also addressed some tough questions, including what is the most difficult part of his job.  Being open and honest, Mayor Perry responded to each question with a great deal of thought and transparency, which offered a refreshing perspective to politics.  Senior Paul Reinhold asked "what would be a good course of action to take if trying to pursue a life in politics?"  Mayor Perry responded "getting involved and pursuing some form of an internship. I can't tell you how important an internship is on a resume. Not just if you are pursuing a life in politics, but any career."  The presentation concluded with both the students and Mayor Perry thanking each other for their time and 
CLICK THE PICTURE BELOW TO READ THE MAYOR'S MESSAGE FROM THE FALL 2020 MIDDLETOWN MATTERS!