Coach Hussey Takes on the New York City Marathon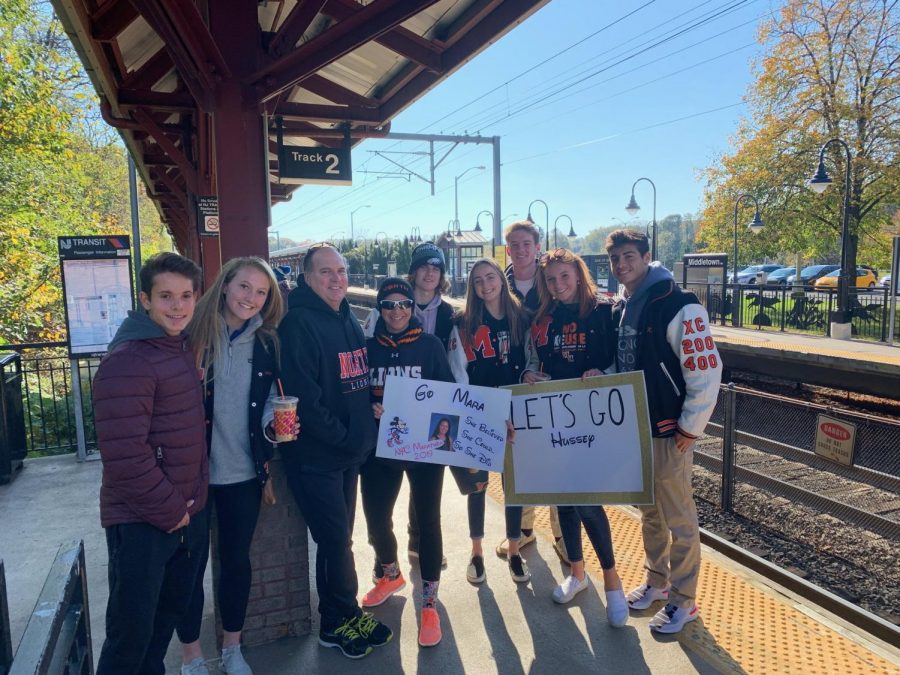 Video credit-Elaina Lichtenstein, grade 12.
Olivia Kelty and Kaitlyn Pedersen, Staff Writers
November 14, 2019
On Sunday November 3, Middletown North's very own Mara Hussey participated in the 49th Annual New York City Marathon.  As both a coach and teacher, she found it difficult to have time  to train for this big race, but she was able to manage all these tasks. 
Mrs. Hussey is a very important figure in the Middletown North Cross Country and Track Program. She has been with the program for many years and has coached some of North's most successful teams. 
The New York City marathon is a highly competitive event that takes runners through the five boroughs. The course spans for 26.2 miles and starts in Staten Island and ends in Central park between 66th Street and 72nd street.  Being accepted into this marathon is a difficult process that sometimes takes runners years to do. They must enter past times from other marathons or half marathons which are then reviewed and considered for entry. 
Mrs. Hussey's heat began at 10:35 AM, after several heats of professional runners. A group of runners from the Cross Country Team at North, along with some fans, went to cheer on Hussey at the race.  She completed the marathon in four hours and eighteen minutes.
This event was not Hussey's first long-distance challenge. She has been competing in the Walt Disney World half marathon for several years now and often encourages runners at North to take part in this and other challenging events as well. 
The Lion's Roar would like to congratulate Coach Hussey on a job well done!