AP Psychology with Mr. Bucko
Hang on for a minute...we're trying to find some more stories you might like.
Recently, I interviewed Mr. Daniel Bucko, Middletown North's AP Psychology teacher. Mr. Bucko has been a Middletown Township teacher since 2005 and spent some time with the Lion's Roar staff introducing the AP Psychology curriculum.   According to the Middletown Township Board of Education approved curriculum: 
"The purpose of the Advanced Placement course in Psychology is to introduce students to the systematic and scientific study of the behavioral and mental processes of human beings and other animals. The AP Psychology course extends the study of scientific knowledge and emphasizes subject matter areas such as learning, thinking, motivation and emotions. Students are exposed to the psychological facts, principles, and phenomena associated with each of the major subfields within psychology. The activities have been created in a manner most apt to aid and empower the students to be successful in their studies and on the AP test. Assessments utilized are AP approved. The intensity of the course requirements will assist in the transition to college."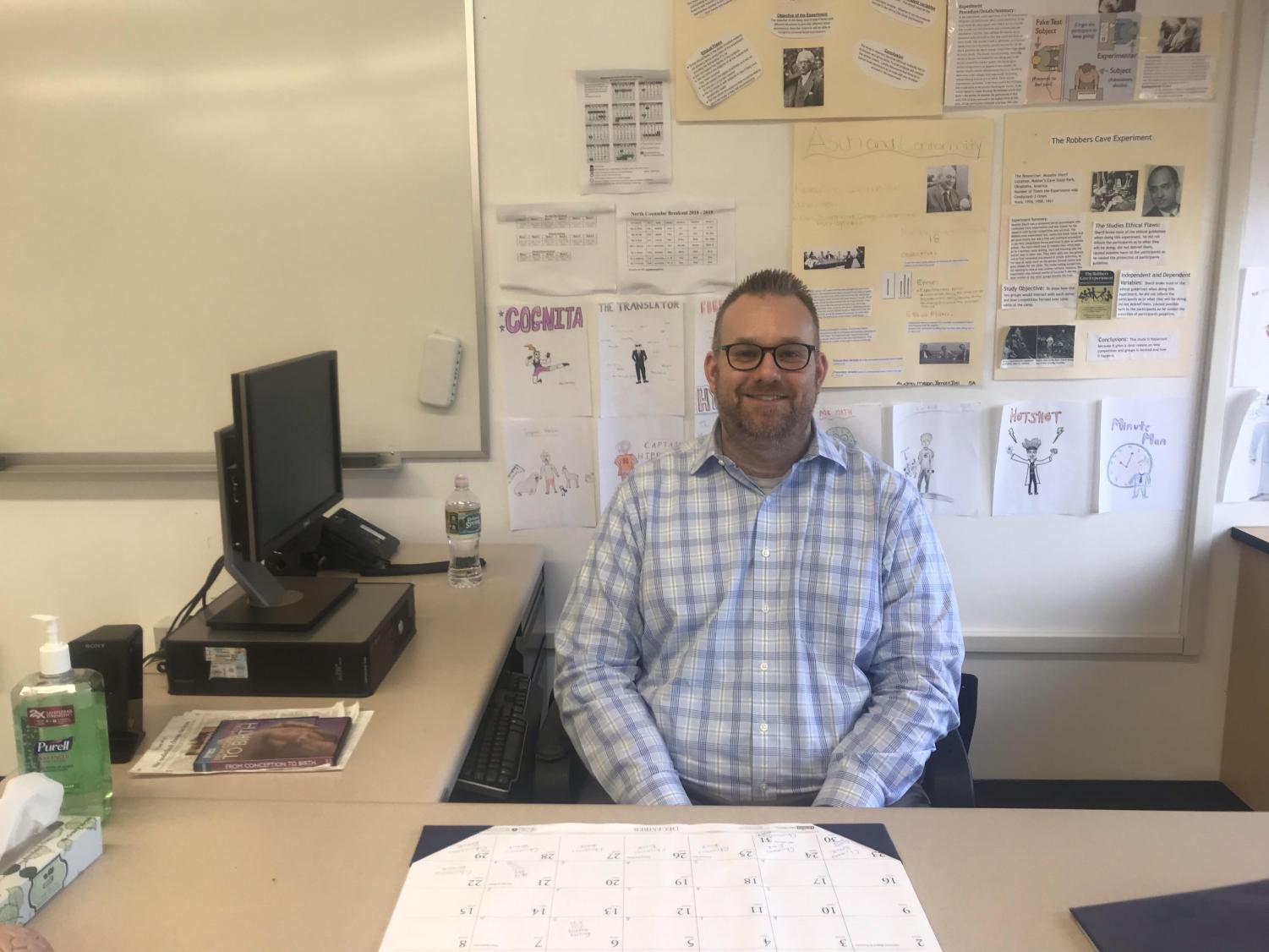 AP Psychology is a class that teaches students about the mind and how it affects behavior. The class also goes into great detail analyzing current theories and issues in areas such as cognition, motivation and wellness. Mr. Bucko is an intelligent and hilarious teacher that makes learning fun.  His approach to teaching this course makes a somewhat challenging course easy to comprehend. Here is a copy of the transcript from The Lion's Roar interview with Mr. Bucko:
M: Hello Mr. Bucko, how are you today?
B: I'm doing well, thank you!
M: So, I have some personal questions to get us started, what is your favorite drink at the moment?
B: I actually enjoy seltzer a lot-Raspberry, and I like lemon lime!
M: Mhm okay, what is your favorite place to get coffee?
B: I actually prefer Dunkin Donuts. I'm not a fan of Starbucks.
M: I do really enjoy both, more of a starbucks person even though it is so unreasonably priced. Okay, now for the Psychology questions.  How long have you been a Psychology teacher?
B: I have been teaching at Middletown North for 15 years. I've been a Psychology teacher for about 10 years, and I've taught Social Studies the other 5 years.
M: And how have you liked teaching Psychology?
B: I really enjoy it,. i It's a subject that students generally are not exposed to, you know, in middle school and elementary school, so it's new for them and its 's about exciting topics that they can explore. I really like imparting that knowledge on them.
M: Do you think that an Introduction to Psychology class should be a required class in high school?
B: I do, yes,. I think it helps kids explore the social sciences, the humanities, and it's a better preparation for courses they'll take in college.
M: I agree! So what college did you attend and what was your major?
B: I attended Rutgers University and Monmouth University, and I majored in Education, Psychology and s Special Education as well.
M: I want to attend Rutgers for Psychology as well! Did you always know you wanted to be a teacher? Let alone for Psychology?
B: I always knew I wanted to be a teacher,. I knew in the social studies area, but Psychology kinda of fell into my lap.
M: What is your favorite unit to teach in your class? And your least favorite?
B: I enjoy the abnormal behaviors! My least favorite is the research methods.
M: I can't wait to get to the abnormal unit! Well, thank you for doing this interview with me! I'm sure it will convince loads of students to take your class!
B: Of course, I love to see new faces!
The Lion's Roar would like to thank Mr. Bucko for taking the time to participate in this interview and we strongly encourage Middletown High School North students to sign up for AP Psychology.