MHSN Performs The Little Mermaid
M. Anderson, Writer
October 23, 2018
Hang on for a minute...we're trying to find some more stories you might like.
On Thursday, October 18, 2018, The Middletown North Theatre Ensemble class and drama workshop recently performed The Little Mermaid for Village Elementary School students.  The Little Mermaid is based of of the highly successful Disney production from 1989.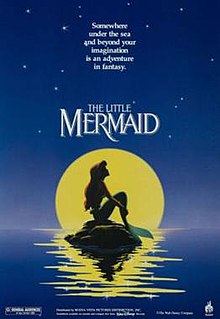 According to the Disney Company, The Little Mermaid is a 1989 American animated musical fantasy film produced by Walt Disney Feature Animation and released by Walt Disney Pictures. Based on the Danish fairy tale of the same name by Hans Christian Andersen, The Little Mermaid tells the story of Ariel, a mermaid princess who dreams of becoming human.  The Middletown North Theatre Ensemble was very excited to perform this production because many of them were familiar with the story prior to the script being presented.   "The kids definitely loved it," said MHSN senior Mackenna Anderson, who played the role of Ursula the sea witch.  "They took it very well. I really hope it made them interested in theatre". 
The Theatre Ensemble class is no stranger to performing for elementary school students. Just last year they performed The Musical Adventures of Flat Stanley. However, this does not mean that they perform only for children. You can watch them perform Clue on November 30, as well as the musical Do You Wanna Dance? this Spring. They will also be performing at the Bucks County Playhouse in New Hope, Pennsylvania.